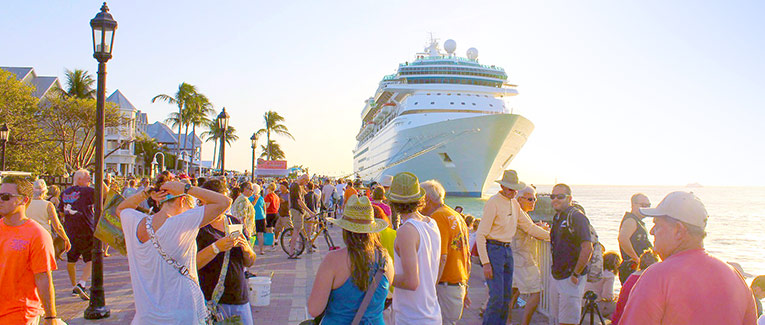 A cruise is where you make memories that last a lifetime. These memories could be either good or bad, and it is up to us to make our trips memorable in a good way.
Cruises are a bit of a double-edged sword in the sense that they are getting to be harder to enjoy. Reduced amenities, increased prices, less service, and fewer destinations can add up to making cruises seem less desirable. But, this is not quite the case.
Cruise vacations do indeed make good memories for travelers, and maybe even unforgettable ones. The thing is, news stations will always give preference to the stories of woe and misery. A smart traveler knows that there is a fine line between truth and fiction when it comes to cruise excursions.
That said, it is not advisable to turn a blind eye to a possible mishaps that can occur on your vacation.
These are the most common mishaps that occur on cruises, and we've included solutions to each item on the list. The list isn't exclusive to onboard situations either: there are a couple of pre- and post-cruise misadventures included as well.
Any one of these situations can ruin the entire experience, so always remember to plan ahead.
What Could Go Wrong BEFORE Your Cruise
There really is only one cruise-threatening situation that could happen before setting out, and even that can be avoided with a little forethought and smart planning.
Missing Your Flights.
This could happen for any number of reasons, including traffic, weather, security, planes being grounded, and medical emergencies. In case you miss your flight, or miss boarding the ship for any reason at all, no cruise line is liable to refund you for any losses incurred.
During boarding for the first port, if you miss your ship while on a delayed or canceled flight that was booked through the cruise line, the ship will leave without you. However, in this case, the cruise line has to make arrangements for you to rejoin the ship further down the journey.
If you miss your ship for any reason, you have two options: go home, or make arrangements to meet the ship in one of its subsequent ports of call.
If, however, you miss the ship while on a shore excursion booked through the ship, this is the only scenario where the ship will wait for you.
If arriving at the port on personally booked flights, it is wise to book flights one or even two days in advance. The same rule applies if you are driving down. Arrive a day in advance and stay the night in a hotel. A $100 room investment is definitely worth it when it comes to saving your $7,000 cruise.
Travel insurance is invaluable if your flight is delayed. If can help cover the costs of reuniting you with your ship down the line, so long as such a provision is included in the policy.
The fine print on this is tricky though. Sometimes, the insurance agency will only reimburse you if the flight is delayed over a certain number of hours, regardless if you missed the cruise or not. When purchasing travel insurance, read the certificate wording and get a full picture of everything that is covered.
What Could Go Wrong DURING Your Cruise
Here's a breakdown of the two most common problems that happen while onboard the ship itself, or during your journey in general.
1. Accidents Onboard the Ship/On Ship Excursions.
The ship is liable for your safety and wellbeing whilst you are on it, but not when it is docked or when you are ashore. Reading the fine print or asking your travel agent to explain it to you is of utmost importance.
This is because most cruise lines are now disclaiming liability for accidents that happen when the ship is anchored, and for injuries sustained during onshore excursions.
Find out whether your shore excursion provider is underinsured, or worse, not insured, before booking with them. No matter how great a deal you're getting, nothing is worth more than your safety.
In most cases, the cruise line will leave you hanging when it comes to safety, so take extra care and be responsible when it comes to planning your activities. Only engage in activities suited to your fitness levels, and certainly don't mix alcohol with outdoor activities. Ensure that you have travel insurance or travel medical insurance that offers coverage for any activity you plan to take part in, both onboard and ashore.
2. Crime — Both Ashore AND Onboard the Ship.
If you wear your cruise line-provided t-shirt on a solo excursion, you're just painting a target on your back for thieves, pickpockets, and muggers. Always try to travel in groups, and try not to stick out like a sore thumb.
When walking, walk with purpose and don't loiter about. If a stranger asks if you're lost, simply reply with no. Don't travel around with guidebooks or maps tucked under your arm either, as nothing screams "tourist" louder than asking for directions.
If you do find yourself in the unfortunate situation of being held up at knife or gunpoint, just hand over everything they want. Nothing is worth more than your life.
If you find anything missing whilst on the ship, first perform a thorough check of your luggage to make sure that the item isn't with you. If you still cannot find your valuables, contact the captain of the ship, or the ship parser.
They will review any available security footage and try to resolve your problem, mainly by checking the lock link tables. These track when each cabin door was opened, and which keycard was used to unlock it.
If you know that you will be transporting precious cargo, such as art or lots of jewelry, communicate this to the captain in advance. They may allow you to store the cargo inside the ship's vaults.
What Could Go Wrong AFTER Your Cruise
Losing/Forgetting Your Luggage.
If you find yourself in this unfortunate situation, it's probably due to one of two things:
You've been forgetful.
The ship didn't send your luggage on time to the airport. This is only valid for certain cruise company-booked flights.
Either way, the only thing to do is to contact the ship and request a search. If they find your luggage, the ship will probably leave it with port authorities, where it is up to you to collect the bags. This is yet another situation where having travel insurance that covers lost luggage will come in handy.
The one thing that unites all of the above points, is that they can all be covered by different types of insurance. While insurance does not negate the risk of these things happening, it can cover your back if these things do happen. After all, you never know when to expect the unexpected.
We are sorry that this post was not useful for you!
Let us improve this post!
Tell us how we can improve this post?