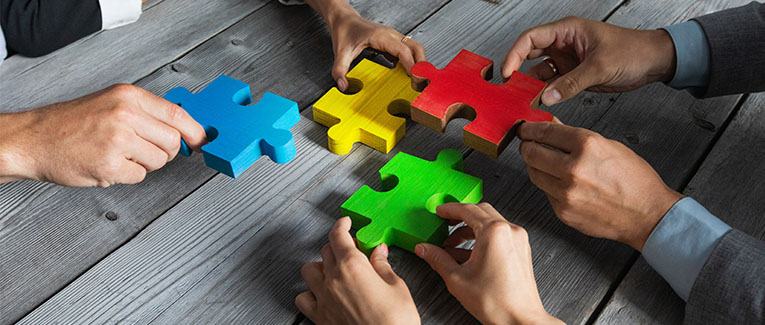 Now is the best time to invest in India. Liberal policies and smooth procedures to set up businesses have increased Foreign Direct Investment inflows to record levels.
The FDI from April 2000 to June 2019 was shared by:
Services sector (34%)
Computer software/hardware (18%)
Telecommunications (17%)
Trading (12%)
Automobile industry (10%)
Construction development (9%)
The country attracted $319 billion in FDI in the last five years, of which more than $74 billion came in 2019-20. The states are competing to get the lion's share of these investments.
However, the ease of doing business varies across the country due to its size, demographics, differing traditions and customs, economic growth, and even governance.
So, Where Will You Invest?
Andhra Pradesh topped the ease of doing business ranking released by the Department for Promotion of Industry and Internal Trade (DPIIT). This is the third time in a row that the state has trumped the ratings. Investment giants from Japan and South Korea have also favored the east coast state along with Gujarat for investments.
Uttar Pradesh was the next best in the ease of doing business ratings released by DPIIT. A leap of 10 points from its 2018 rank of 12. Telangana, Madhya Pradesh, Jharkhand, Chhattisgarh, Himachal Pradesh, Rajasthan, West Bengal, and Gujarat follow.
Businesses Ranked the States This Time
The new ranking system called Business Reform Action Plan 2019 lists 187 reform action points. The action points to cover:
Regulatory mechanisms such as single window system, Environment,
Labor, and
Access to information
The states were asked to submit proof of implementation of the action points on the DPIIT portal.
The ministry of commerce also took feedback from businesses to arrive at the rankings. This is a change from the earlier practice wherein only state government departments used to provide the input.
Governance And Political Stability
Administrative stability is yet another aspect that investors are keen on. A 2018 National Council of Applied Economic Research (NCAER) study found that Tamil Nadu, Haryana, Punjab, Gujarat, and Madhya Pradesh scored the highest in this aspect.
Look For Gross State Domestic Product (GSDP)
An ORF study discovered that a state's GSDP was positively related to FDIs. The GSDP indicates the market size and helps in your investment decisions.
Human Development, Financial Inclusion, Innovation, Education, Health, And Digitization
Other than GSDP, investors also look for specific parameters to help gauge the investment climate. Human development, financial inclusion, innovation, education, health, and digitization are those parameters.
How Innovative Are Indian States?
Tech savviness and the Environment for innovation are areas that distinguish states. The Indian Innovation Index and E-Readiness Index are valuable here.
Delhi, Maharashtra, Karnataka, and Tamil Nadu are best placed on The Indian Innovation Index. The index measures a states' performance on various factors. They are:
Quality of employable human resources,
Business environment, and
Safety and Legal Environment, among others.
The E-Readiness Index compares states on their e-Governance, e-participation, e-infrastructure, and IT services. Here again, Delhi, Maharashtra, Karnataka, Gujarat, and Tamil Nadu are the top performers.
Quality Of Workforce
Health and education are other factors that investors are interested in. These indices give an idea about the quality of the workforce available in the states.
The School Education Quality Index and Health Index are the indices used to compare the states. Kerala tops in health index followed by Mizoram. Chandigarh pushes Kerala to second spot on School Education Quality Index.
Financial Inclusion
The next criterion is the penetration of formal financial institutions. Here, states like Karnataka, Andhra Pradesh, Delhi, and Tamil Nadu score high. Though Kerala tops the list, its share of FDI is relatively less. A trend that is also seen in the human development index.
Luring The Chinese Movers
The global supply chain is reorienting. The Print reports that India has earmarked 461,489 hectares to lure businesses moving out of China. The land is spread over Tamil Nadu, Andhra Pradesh, Maharashtra, and Gujarat.
India Calling
India is calling investors. The liberalized investment policies are for the NRI to invest in businesses. Ease in incorporating a company, construction permit process streamlining, and easy cross-border trade boost the country's potential as an entrepreneurial destination.
So, what are you waiting for? Be the job provider. Start a company in India.
We are sorry that this post was not useful for you!
Let us improve this post!
Tell us how we can improve this post?