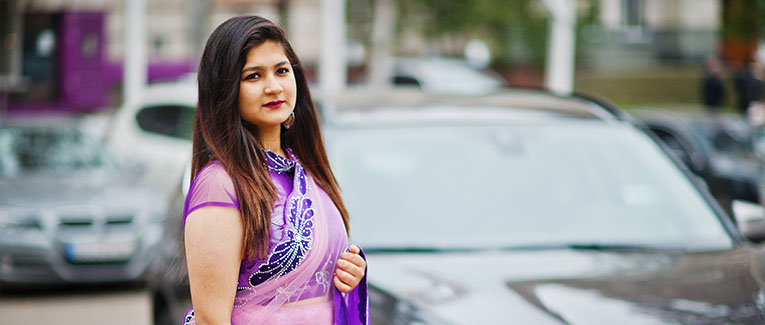 There are no restrictions on NRIs buying a car (or cars) in India.
Just go to your favorite showroom, book the car, and drive away.
Remember to use your NRE or NRO account for any payment at the car dealership. Don't worry; you won't be taxed for a car purchase. However, do report the car under movable assets if you file income tax in India and your annual returns exceed ₹50 lakhs.
Should I Get a Car Loan?
Pay cash if you can. Car loans in India are expensive.
Car loan interest rates are never lower than the income you can expect to earn on the money you invest. For example, in India, the average fixed-rate deposit in the past couple of years has been 6.56%, while car loans have hovered at 9% and above. The average return for mutual fund investors in India has been around 6.92% between 2015 and 2020.
The average return on stocks, though, has been around 10%. But then, remember that stocks are volatile.
Car Loan It Is
Nevertheless, if you believe that a car loan is the best option for you at the moment, then a car loan it is.
Most banks readily loan to an NRI. Many even fund a certain percent of the ex-showroom price. However, there is a condition: There has to be a resident co-applicant who will be registered as the car owner. The loanee NRI is a guarantor.
Both the co-applicant (resident Indian) and the guarantor (NRI) must be between 21 and 65 years of age. However, this may vary from bank to bank.
Loan Approval for NRI Customers
NRIs can apply for a car loan in any bank in India. But the approval rates are higher in cases where NRIs seek loans from the same bank with which they have their NRO/NRE accounts. The loan duration can vary between 1-7 years.
Is Your Country of Residence on the Approved List?
Most banks have a list of countries they approve of. They grant loans to NRIs residing in those countries relatively quickly. Some of these countries include Singapore, Malaysia, the UK, the U.S., and West Asian countries.
Check with the bank to learn whether your country of residence is on the approved list or not. If not, you will need to build a strong case for loan approval.
Minimum Income Requirement
Every bank sets up a minimum income requirement for NRIs applying for car loans. NRIs can also club their spouse's income while applying for the loan to increase loan approval chances.
Other Conditions
The loan amount must be repaid before the guarantor (NRI) reaches 65 years of age. The applicant must be physically fit.
The reimbursements happen within a month of the purchase of the car. The interest rates are usually the same for NRIs as they are for resident Indians.
Documents Required from Guarantor (NRI)
Proof of identity, such as a passport
Valid visa
Proof of employment
Salary certificates/proof of income
Letter of guarantee
Letter of hypothecation
Passport of the guarantor (NRI)
Documents Required from Co-applicant (Resident Indian)
PAN details
Bank statement
Address proof
Proof of age
The bank will take around 48 hours to process the car loan. The loan is sanctioned only after a verification by the bank's Field Investigator, who verifies your employment and residence claims.
Repayment Procedure
The NRI can repay the car loan by:
Remittances via available banking channels
EMI from funds from the applicant's NRE / FCNR (B) / NRO accounts
The RBI also allows the co-applicant (resident Indian) to repay loans on behalf of the NRI (guarantors).
Good to Know
The ex-showroom price is the price generally advertised. This price includes GST (Goods & Services Tax) and excludes registration charges, road tax, and insurance.
Importing Foreign Cars
Importing a car—new or used—is a cumbersome and costly affair. You may as well buy a new car in India. However, if you insist on keeping your own car, you may have to pay almost 165 percent of the car's cost, insurance, and freight charges in import duty.
Other general conditions are:
Only right-hand drives are allowed.
The car headlights' photometry should suit "keep left" traffic; that is, it should be able to illuminate the driver's left side of the road.
The odometer display should be in kilometers.
The car should have a roadworthiness certificate from the country of import.
Vehicle Import Ports
Vehicle imports are allowed only at the following ports in India:
Seaports
Nhava Sheva or Jawaharlal Nehru Port /JNPT (Mumbai)
Mumbai
Kolkata
Chennai
Ennore (Tamil Nadu)
Cochin (Kerala)
Krishnapatnam (Andhra Pradesh)
Airports
Mumbai Air Cargo Complex
Delhi Air Cargo
Chennai Airport
Internal Land Container Depots
Telegaon Pune
Tughlakabad (Delhi)
Faridabad (Haryana)
Enjoy the Drive
India offers some of the best places in the world to go for a long drive, a welcome indulgence for NRIs on a visit. And what better way to travel than in your car.
Car rentals are still nascent in India, and available ones are costly and limited to a few metropolitan areas. However, before you drive in India, acclimatize yourself to driving conditions in India. The rural roads are often ill-maintained and can be a pain to navigate. Nevertheless, the drive itself would prove worthy of it all.
Enjoy the ride!
We are sorry that this post was not useful for you!
Let us improve this post!
Tell us how we can improve this post?