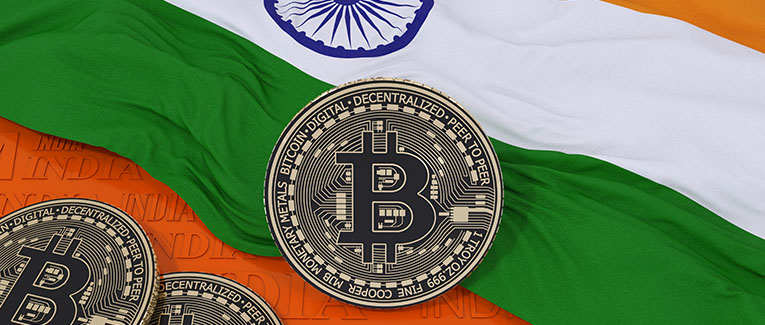 NRIs can trade in cryptocurrency, provided they follow the trading guidelines of the country they're located in. It is advisable that they trade through their local exchange.
Can NRIs Trade Through Indian Cryptocurrency Platforms?
Yes, Indian cryptocurrency exchanges such as CoinSwitch or WazirX allow NRIs to trade. You can trade in more than 300 cryptocurrencies here, with competitive INR conversion rates. You get to browse through offers on leading exchanges such as OKEx, Binance, etc., and opt for the best one.
Transfer Of Bitcoins Between NRIs and Indian Residents
Any transaction involving the transfer of bitcoins against a service given or import of an item would likely be considered a barter transaction. While India's custom and import laws do not comprehend such transactions (as they complicate the valuation of goods), barter transactions aren't excluded by the present rules of the Central Board of Excise and Customs.
In view of the above, a transaction between an Indian and an NRI using bitcoins is permissible. The only condition is that the export of the service or item needs to be legally permissible.
For instance, an NRI paying an Indian in bitcoins for developing a website is permissible. However, an NRI paying in bitcoins for the dispatch of illegal goods by an Indian wouldn't be legal.
Upcoming Avenues for Cryptocurrency Trading
According to a 2019 Bloomberg report, the end-to-end encrypted messaging platform Whatsapp is planning to launch cryptocurrency transfers to allow NRIs to transfer money to their families back in India. The digital currency expected to be launched by Whatsapp will be pegged to the U.S. Dollar. It will be centralized.
IBMC Financial Professionals Group, a financial consultancy firm based in UAE, has partnered with US Gold Currency and Blockfills, allowing NRIs to buy digital gold assets. While US Gold Currency will issue the USG digital currency, Blockfills will provide digital asset liquidity on a transactional platform.
The USG is a unique and innovative currency, with its backing in the American Eagle 1-ounce gold coin. This is an ideal digital asset for NRIs as it is easy to hold and has no customs barriers, country restrictions, storage charges, or insurance costs. It allows NRIs to reduce their transaction costs and also have flexibility in making payments. One other benefit is that you can buy the coins in the UAE, online, and get your physical delivery of gold coins in India without any customs duty. The existing regulations require you to pay a 13% import duty if you are an NRI carrying physical gold to India.
Cryptocurrency is certainly gaining popularity, with bitcoin rising from $4,000 per unit in March 2020 to $43,734 at the time of writing this (28 Feb 2021). With the information given above, you can analyze the options available for trading in cryptocurrency as an NRI.
We are sorry that this post was not useful for you!
Let us improve this post!
Tell us how we can improve this post?