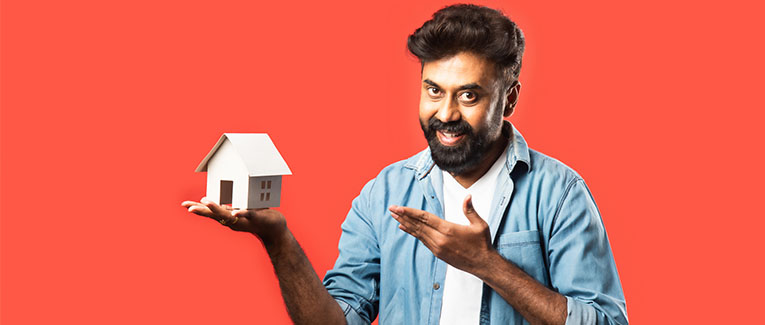 Many NRIs own properties in India. And many others wish to invest in the future. And if you fall under any of these categories, your biggest dilemma is likely to be whether or not you should hire a property consultancy firm in India.
Property consultancies are companies or groups of people who manage the different aspects of property investments on the NRI's behalf in exchange for a fee.
The concept sounds simple. And it looks like a quick way for NRIs to get rid of all their property-related hassles. But the chances of fraudulent practices by the consultancy are also present.
You should carefully analyze the pros and cons of hiring an NRI property management firm before making the final call. Also, your decision should be based on your specific situation.
Pros of Hiring a Property Consultancy Firm
The upsides to hiring a property consultancy firm are:
You don't have to worry about the paperwork.
Paperwork poses the biggest challenge for NRIs dealing with property matters in India. It is challenging even for local citizens to get all the paperwork done for selling, purchasing, leasing, or renting the property.
Property consultancies can help by letting you know beforehand what documents are needed. And they also help get the paperwork done without you having to visit different government offices.
You get an idea about the reality of the Indian real estate market.
You can research and gather a lot of information about the Indian real estate market on the Internet. But you still won't know the ground reality without being physically present in India.
NRI property consultancy firms are functioning in the real estate sector itself. This gives them an edge when it comes to knowledge of the ground reality. And they can accurately guide you in the decision-making process.
You are free from legal and tax-related issues.
Inheriting property in India, letting out the property on lease/rent, or even the sale and purchase of properties comes with a lot of legal and taxation hassles.
NRIs often do not have the correct information. And this can lead to legal and taxation issues in the future. A property consultant can make sure that doesn't happen. They keep you updated about what needs to be done and how. And they will also do the needful on your behalf after getting your consent.
You also get rental and property maintenance services.
If you wish to rent out your property in India, you need to be extremely careful. From tenant background research to getting a rental agreement made, a lot needs to be done. And even after the property has been rented out, rent collection and property maintenance require your attention.
Doing all this remotely is inconvenient. And property consultants often offer such services too and take the burden off of your head.
Cons of Hiring a Property Consultancy Firm
Some of the downsides of hiring a property consultancy firm include:
You might get duped
Because you are not physically present in the country, fraudulent agencies might try to scam you. You may have to pay a lot of money, and the job might still not get done.
The commissions, brokerage, and other costs pile up.
Even if the agency is not fraudulent and works in your best interest, the costs of availing the services of the consultancy pile up. This dilutes the returns that you expected to get from your property investment in India.
Making the Final Call
Every NRI faces a different situation regarding their property in India. Hiring a property consultancy firm might be the best option in some cases. And it could also be an unnecessary step in other situations. Thus, the decision of hiring a property consultancy or not should be based on individual circumstances.
Some of the questions that you should ask yourself before making the final call include:
How much time can you spend on your property-related affairs in India?
If you are ready to spend considerable time managing your property-related affairs in India, you can skip hiring a consultancy. If not, the consultancy can free you from having to look after property-related matters.
Do you have a trusted friend/relative who can come to your aid?
If you have someone who you can trust with your property matters, and he/she is ready to spend time on the issues, you can do without an agency.
How often do you visit India?
If you frequently visit India, you can handle your property issues yourself. But in case you don't plan on visiting India often, you can appoint an agency to do the job for you.
If you decide to hire a property consultancy firm in India, you should make sure you carry out proper research. And only hire them after being sure of their trustworthiness. And in case you wish to manage your affairs yourself, you should stay abreast with legal, tax-related, and economic information about the real estate market in India.
We are sorry that this post was not useful for you!
Let us improve this post!
Tell us how we can improve this post?