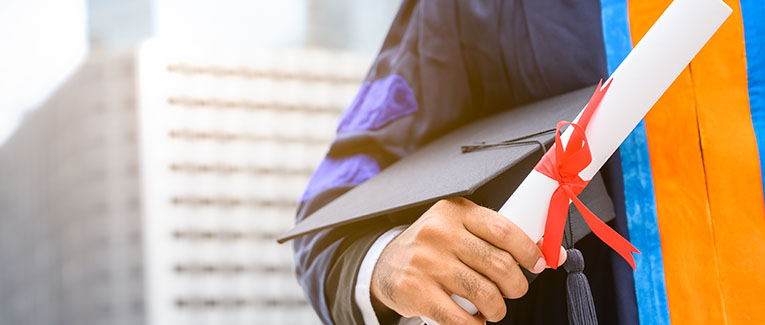 Many institutes in India offer premium-quality higher education and are renowned the world over. Many NRIs want their sons and daughters to pursue these programs in India. However, the course fees for NRI students are several notches higher than those for resident Indian students. Under such circumstances, NRI parents wish to take recourse to NRI education loans in India.
Eligibility criteria for this loan
The student and the parent/legal guardian must be joint applicants for the loan.
The student should be an Indian passport-holder.
The student should have secured admission to a recognized institution in India to pursue higher/technical/professional education. He/she should have cleared all the qualifying examination/s as per the established process.
What does this loan cover?
The education loans for NRI students in India would cover the expenses for admission, tuition, and associated fees. It would also take care of hostel and mess charges, costs of books and equipment, caution deposits, etc.
What are the courses for which this loan is available?
Computer courses conducted by institutes that are accredited by the Department of Electronics, Government of India
Other specialized programs in Computer Science
Professional courses including graduate, postgraduate, and doctoral degrees, certificates, and diplomas from recognized colleges/institutions
Courses in medicine, architecture, multiple branches of engineering, technology, dental science, surgery, industrial management, business administration, and other management courses.
Who provides this loan?
All banks that are recognized by the Reserve Bank of India (RBI) can provide this loan.
Is a co-applicant necessary to obtain this loan?
A co-applicant is an integral part of this loan. An NRI might also be a co-applicant, provided they hand over their signing rights through a Power of Attorney to someone in India.
Some features of NRI education loans
The loan amount varies from provider to provider. The usual range is between ₹50,000 and ₹30 lakhs. The sanctioned amount also depends on the student's educational track record, the program, the chosen institute, etc.
In most cases, there is a margin money of 15%.
The Rate of Interest (ROI) varies between 10%–16% per annum, depending on the lender. Usually, government banks charge a lower interest rate, but their processing time is higher than that of private banks.
Up to the end of the moratorium period, the bank would charge simple interest. After that, the interest gets compounded.
The loan disbursal happens in stages, as per the requirement of the institution.
Loan repayment
There is a moratorium of 6 months after the course completion. After this, the repayment starts in Equated Monthly Installments (EMI). If the student secures a job within 6 months after course completion, then repayment starts immediately.
If, by any chance, the student isn't able to complete the program within the stipulated time due to a genuine problem, the bank might consider extending the course completion date by a maximum of 2 years.
The usual repayment tenure is 5 to 7 years, though some government banks might offer a higher period.
Collateral security
Most banks won't charge collateral for a loan amount of up to ₹7.5 lakhs. For higher loan amounts, you might need to keep tangible collateral security like immovable property, National Savings Certificates, RBI Bonds, government securities, etc.
Documentation
Application form
Two copies of a recent photograph
Original testimonials from the head of the institution on its letterhead
Additional testimonials from one/two more person/s of standing who know the applicant
Proof of admission to the chosen program
Schedule of the expenses for the program
Copy of income proof of the parent/legal guardian
Copy of passport of parent/legal guardian and student
For keeping the immovable property as collateral, the following documentation is necessary.
Original title deed
Latest tax receipt
Valuation Certificate from an approved valuator of the bank
Title Clear Certificate from an approved advocate of the bank
Last 15 years' worth of encumbrance certificate from the sub-registrar
We are sorry that this post was not useful for you!
Let us improve this post!
Tell us how we can improve this post?