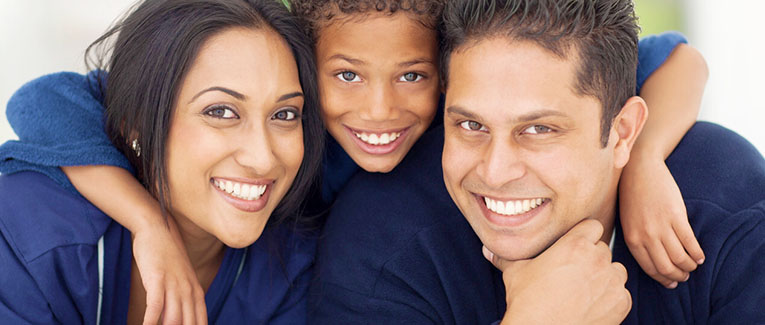 Adoption is viewed as a noble endeavor in our world, and rightly so. Giving a child a new and comfortable life for the sole purpose of their benefit should be a convenient process. However, it's ridden with countless hurdles, even more so for NRIs.
The procedure is elaborate and filled with administrative roadblocks and legal nuisances. The wait can be quite long and agonizing. Indian children are only offered to foreign nationals and NRIs for adoption after they have been rejected for domestic adoption three times. However, the wait is always worth it in the end.
The major inconveniences arise due to the adoption-related laws in India.
The Guardians and Wards Act, 1890 (GWA): This legislation forbids non-Hindus from adopting children in India. Hopeful Muslims, Christian, Jewish, and Parsi individuals have to face great disappointment due to this Act.
Hindu Adoption and Maintenance Act, 1956 (HAMA): This law is considered more "liberal" than the prior. However, yet again, Muslim, Christian, Jewish, and Parsi individuals are excluded from the category of potential adoptive parents. If you are a Hindu, Sikh, Buddhist, or Jain, you may adopt a child of either sex or two children of different sexes.
Non-Hindu persons have the option of becoming legal guardians rather than adoptive parents. Such a guardianship ends when the child is 21 years old.
If you are eligible as per the legal criteria, your next step should be to focus on the Central Adoption Resource Authority (CARA). CARA is the central body responsible for all regulations and procedures relating to the adoption of Indian children. They regulate all in-country as well as inter-country adoptions for Indian children.
If you satisfy the eligibility criteria for CARA, you must approach the authorized foreign adoption agency in your country. Countries that are signatories to the Hague Adoption Convention can regulate future processes with India via the authorized foreign adoption agency.
However, if the case is otherwise or there is no authorized foreign adoption agency in your country, you may also contact the Indian diplomatic mission stationed in your country for the same purpose. Once your registration process has been initiated, your home will be inspected to check for suitability.
Having passed the eligibility criteria, further interactions with CARA will eventually match you with a child in India.
The following documents are essential for the process of adoption in India:
Correctly filled application form from the CARA official webpage
A "suitable family environment" report prepared by a social agency in your country
Your health and medical fitness certificate
Your financial suitability with suitable proof
Marriage certificate for a married couple
A formal willingness declaration from a married couple
Undertakings from your sponsoring social agency for:

Care and necessary support for the adoptive child should an unforeseen circumstance arise
Legalization of the adoption within your country within a maximum of two years
Progress reports of the child every quarter for the first two years (provided to the Indian social agency you've partnered with)
Upon initiating the process of adoption, you will be able to procure the important documents via your country's adoption agency that you've partnered with.
Once you collect all the documents, you can move on to applying to the Consular Wing of the Indian Embassy/High Commission/Commission/Consulate in your country. Here, you will get the documents and certificates attested.
Thereon, if you've met the legal requirements as per your application, the embassy or consulate will arrange for an application submission in an Indian Court of Law. The court will be from the area where the child resides. The court will analyze the application and judge its merit. If your application is approved, you will be granted an Adoption Deed.
Government guidelines necessitate that the NRI parents travel to India in order to finish formalities and eventually pick up their child or children.
The Adoption Deed is not enough for the child to emigrate with you. You will have to apply for Guardianship Rights under the Hindu Minority Guardianship Act, 1956. After this, you will have to apply for a passport for the child, in order to get through the visa formalities.
The process does not end there. Upon receiving guardianship rights and the adoption deed, the new parents then must approach the embassy or high commission of the country of their residence country to arrange for the immigration of the child to his or her new country of residence.
This process is usually cumbersome and difficult. But this is the final step in the process.
NRIs must note that even after the adoption process is complete, CARA will continue to receive updates about the child's welfare and progress. Any troubles with adjustment or reports of negligence will be acted upon immediately and severely. There may even be house visits by authorities in extreme cases.
We are sorry that this post was not useful for you!
Let us improve this post!
Tell us how we can improve this post?