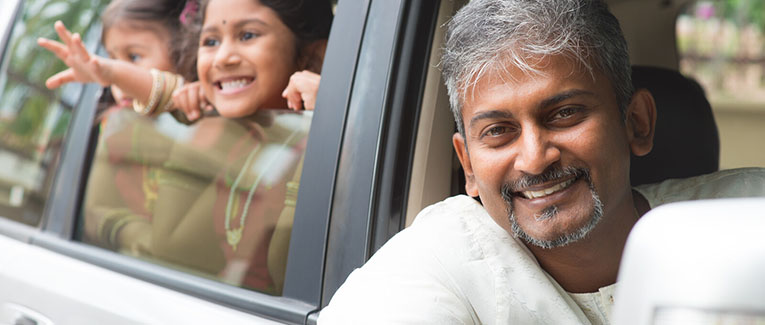 To drive in any country, a valid driving license is mandatory.
So, if an NRI wants to drive in India, they would need a driving license, as well.
According to the guidelines set by the Regional Transport Office (RTO) in India, if an NRI has an international driving license, it is valid for a whole year in India. But after a year, the NRI will need an Indian driving license to be able to keep legally driving on Indian roads.
How can NRIs apply for an Indian driving license?
NRIs who reside in India for a longer period of time or who decide to settle down in India permanently will need a driving license to drive any type of vehicle.
NRIs wanting to obtain an Indian driving license will have to first apply for a learner's license.
What is a learner's license, and how can you obtain it?
A learner's license is a provisional license issued by the RTO of the NRI's place of residence. It is only valid for a limited period of time.
Here is how an NRI can obtain a learner's license:
To obtain this provisional driving license, the NRI will have to pass a small test regarding the road signs, traffic rules, and regulations followed in India.
Once the NRI passes the test and gets a valid learner's license, they have a minimum of one month to apply for a permanent driving license.
After obtaining the learner's license, the NRI can drive a vehicle of the applied category with a person who possesses a permanent Indian driving license. They must also use a red-colored "L" decal on their vehicle to ensure safety for pedestrians and other drivers on the road.
To obtain a permanent Indian driving license, an NRI:
Must submit essential documents and a form to apply for the driving license.
May have to appear for a driving test. You might be issued a permanent Indian driving license based on your international driving license without having to take the test. Otherwise, the RTO might ask you to appear for a driving test.
Documents Required for an NRI to Apply for an Indian Driving License
A duly filled application mentioning the type of vehicle you will be driving, such as light vehicles, motor vehicles, heavy motor vehicles, and so on
A medical fitness document duly signed by a medical examiner. The certificate will establish that the applicant does not have any medical issues that might interfere with their driving abilities.
Passport-sized photos
Proof of identity and age
Copy of international driving license (if any).
Valid proof of residence, such as:

Rent receipt
Electricity bill, if it is generated in the name of the applicant
Landline telephone bill, if registered in the name of the applicant
Valid Indian passport that shows the applicant's Indian address

Legal fees for processing the Indian driving license
Once you have submitted all documents and completed all formalities, the Indian driving license will be delivered to your home address within the stipulated timelines as suggested by the RTO.
An NRI who is planning to stay in India for a prolonged duration must obtain an Indian driving license. If you are caught driving without a valid license, you could run into legal problems. Hence, it is recommended that you apply for your license before it is too late.
We are sorry that this post was not useful for you!
Let us improve this post!
Tell us how we can improve this post?