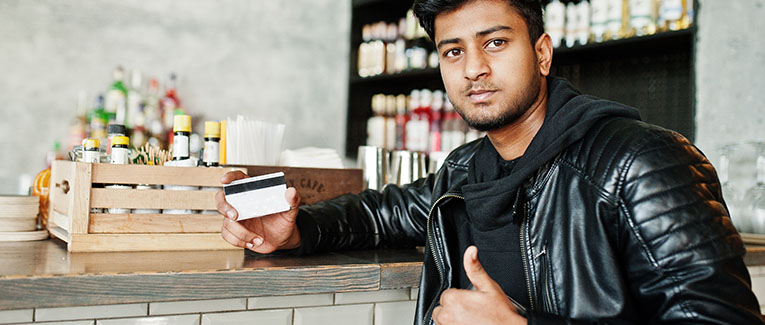 A foreign transaction fee is a charge that is imposed by financial institutions. The fee is levied upon customers who are traveling internationally.
It is almost impossible to travel abroad without a debit or a credit card. Whenever you are swiping your card in a foreign country, an extra fee is charged on the card. These charges are known as foreign purchase transaction fees.
The rules are the same for online purchases, too.
Foreign transaction fees are usually 1%–3%, levied on the value of the transactions made. The fees are settled in the currency of the country where the bank issued the card.
Wondering if withdrawing cash from ATMs abroad will be any different? Unfortunately not—the foreign currency transaction fees still apply.
How to dodge foreign transaction charges
Not long ago, banks levied a 3% surcharge on all foreign transactions. That's a lot. But, banks and credit card companies have evolved over the years.
Opt for credit cards that levy no foreign exchange fees
International travel is easy. Start by getting credit cards that offer zero foreign exchange fees. Many lenders offer such cards.
Setting up a new account, waiting for approval, and getting your card by mail takes time. Do not postpone this.
Talk to the bank or the issuer of your credit card. Inform about your travel plans in advance. It is helpful, because a large number of purchases on a new card—especially from a foreign country—is more like a red flag. As a measure of security against fraudulent activities, banks may freeze such accounts when they detect several transactions in a foreign country.
Do not use a credit card to withdraw cash
Using a credit card to withdraw cash is not a good idea. Most banks levy fees and interest charges on credit card cash withdrawals.
Do some homework before you get your new card
If you are opening a new account, pick a bank with a global network. This will ensure that your transactions abroad are hassle-free. You can also get assistance around the clock.
Exchange enough currency before you travel
If you are leaving the country, it is advisable to exchange your currency in advance. Having cash on hand is always a perk. You will save a good amount of money that would otherwise be paid as foreign transaction fees.
Note: Because USD is a strong currency, you'll find that most countries put a limit on the cash a traveler can carry into the country. Check this limit to avoid a problem at the airport.
Get a prepaid travel card
Talk to your bank or do some research about pre-paid travel cards. You can use your country's currency to load such a card with any international currency (the bank generally offers a slightly lower conversion rate as compared to the market rate at the moment).
You can also load multiple foreign currencies on such a card. Such cards are of great help for POS payments, as well as cash withdrawals in a foreign country. There are a few things you must be 100% sure of in advance. Most importantly, make sure the bank has an impressive global ATM network.
We are sorry that this post was not useful for you!
Let us improve this post!
Tell us how we can improve this post?