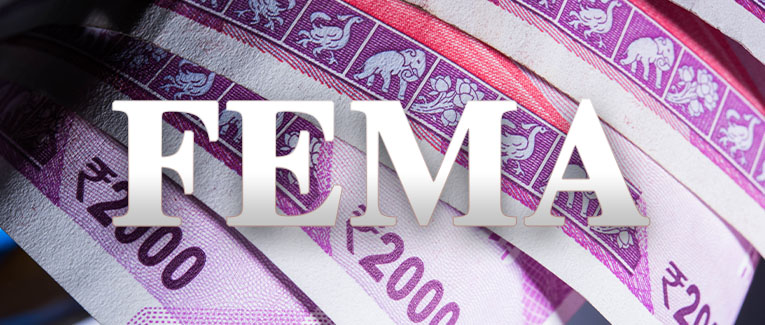 The Foreign Exchange Management Act was enacted in 1999 and has important provisions every NRI must respect.
It replaced the existing FERA legislation that was far stricter. FEMA governs the movement of foreign currency in and out of India.
NRIs are one of the focus areas of FEMA. NRIs remit vast sums of hard currency such as dollars that allow the Indian government to pay for imports. They are also allowed to take back a part of their earnings arising in India.
At the same time, the government needs to watch carefully that the avenue is not misused to transfer money out of India.
Important FEMA Regulations All NRIs Must Know
Banking
An NRI cannot open a normal savings bank account in India.
An NRI can own the following types of accounts:
NRO account
NRE account
FCNR
To understand the differences, please check our NRO versus NRE page, and FCNR page.
Investment
NRIs are free to make investments in India. There are few small exceptions like PPF. They can also opt for the National Pension Scheme in addition to mutual funds, ELSS schemes, and share purchase and sale.

For visitors, travel, student and other international travel medical insurance.
Visit insubuy.com or call 1 (866) INSUBUY or +1 (972) 985-4400

Land and Building
FEMA allows an NRI to buy any type of land and building, barring agricultural land and farmhouses. There is no upper limit of investment.
Students
Students who go abroad are treated as NRIs and need to have an NRE/NRO account.
Residential Status
This is not to be confused with residential status as per the Income Tax Act.
According to FEMA, you are a resident in India if you spent 182 days or more in India during the preceding financial year.
You are a resident outside India if you have spent less than 182 days in India during the preceding financial year.
This does not apply to students studying abroad or those who have gone abroad for business purposes.
They continue to be in the second category even if they have spent more than 182 days in the country.
Residential status as defined by FEMA is important for opening and maintaining NRE and NRO accounts as well as all other domestic financial transactions.
Note: check our NRI status criteria page for more detailed information.
Be Mindful…
You need to carefully understand the implications of FEMA upon your financial transactions. Even if you break the law unintentionally, through oversight, you will be held responsible and subject to fines and penalties.
We are sorry that this post was not useful for you!
Let us improve this post!
Tell us how we can improve this post?