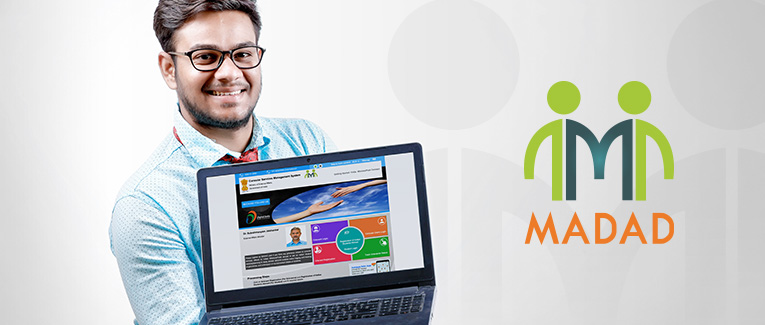 The Ministry of External Affairs (MEA), Government of India, launched the MADAD portal in February 2015 as part of its "Good Governance" initiative. All the Indian Missions and Posts abroad, as well as the branch secretariats of the MEA in Guwahati, Kolkata, Chennai, and Hyderabad, are associated with the portal.
Steps to Use the Portal
Step 1
Click on the link of the MADAD portal.
Step 2
If you are a first-time user, you would need to create your account. You'll need to submit your name, date of birth, mobile phone number, and email for this. Thereafter, select a login ID and password to complete the account creation process.
You will receive a link in your email. Click on that link to verify your account.
Step 3
Now you can file your complaint. The complaint can be for yourself or someone else. After filing the complaint, you will receive a reference number. Keep this number handy, as you will need it to track your complaint status.
What are the types of complaints?
The complaints can be related to any of the following matters:
Court cases
Marital disputes
Repatriations
Mortal remains
Dues/salaries
Compensation
Domestic help
Imprisoned abroad
Whereabouts unknown
Other
Your grievance registration history will be available online for you to check any time. You can click on the "Track Grievance Status" to stay updated about the resolution status of your grievance.
If you are a student
Even as a student, you can use the MADAD service. You might already be staying abroad or planning to go soon. You'll need to submit your details and also add/update the details regarding your course and institute.
After you file the complaint, the authorities responsible for resolution take up the matter. The cases follow a color-coding system based on the time taken for resolution. As the time taken to resolve the case increases, the cases escalate to higher and higher levels.
We are sorry that this post was not useful for you!
Let us improve this post!
Tell us how we can improve this post?