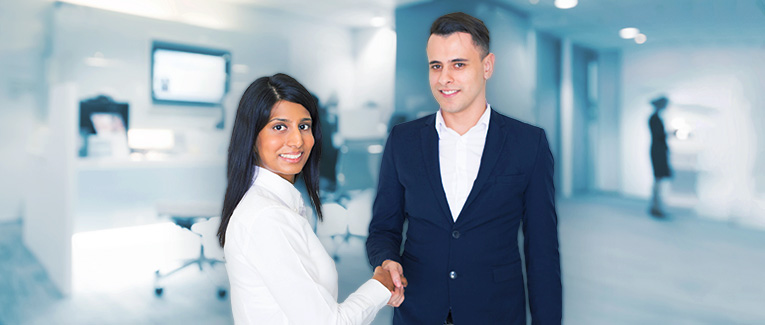 Investment-friendly policies, lower wages, and significant improvement in various other indices related to ease of doing business make India an attractive business destination. Though options from a sole proprietorship to Limited Liability Partnerships are available, the litany of business laws confounds many investors.
Starting a Business in India
NRIs planning to start a business in India can use various vehicles like sole proprietorships, partnership firms, private limited companies, or publicly traded companies. Though most sectors open to resident investors are available to NRIs as well, the government of India prohibits foreign direct investment in any form in the following domains:
Real estate business (construction of townships, bridges, etc. is excluded from the prohibition)
Chit funds
Nidhi company
Gambling (including the lottery)
Business Investment in India
NRI investment in a firm is on a non-repatriable basis. The investment should be made using the investor's non-resident ordinary (NRO) bank account in India. In a non-repatriation-based investment, the NRI investors cannot take the business's proceeds outside the country.
NRI Partnership Firms
The partnership firms are quite popular in India due to the ease of forming them. It is suitable for a group of persons planning a small- or medium-scale business. The Indian Partnership Act of 1932 governs these businesses. However, other than Indian residents, only NRI/OCIs can form partnership firms in India.
An NRI partnership firm should have at least one resident Indian partner.
There are two types of NRI partnership firms: unregistered and registered.
Unregistered Partnership Firms
The Partnership Act does not mandate registration of a partnership firm. However, the partnership law disables unregistered partnership firms from various legal protest mechanisms.
It cannot enforce claims against a third party in a court of law.
It cannot file a lawsuit against any of its partners.
It prevents partners from going to court to enforce a right against the firm.
It prevents partners from filing a suit against other partners of the firm.
It stops the courts from entertaining any claim adjustment of more than ₹100.
These legal handicaps make registering a partnership firm prudent.
Registering A Firm
Two kinds of registered partnership firms are popular in India. One is the ordinary one, which is discussed in this article, and the other is a Limited Liability Partnership (LLP). While firms are registered with the Registrar of Firms under the Partnership Act, an LLP is registered with the Registrar of Companies under the Limited Liability Partnership Act, 2008.
The ordinary partnerships are registered with the Registrar of Firms (RoF). The process is online in most states in India. Please visit the Department of Industry website for the state in which you intend to set up your business.
Incorporating A Partnership Firm
Get a partnership deed.
Register the firm with Registrar of Firm (optional).
Get a Permanent Account Number (PAN) and Tax Deduction / Collection Account Number (TAN) for income tax compliance.
Apply for a Goods & Service Tax Identification Number (GSTIN).
In case you are signing the documents outside India, then you should apostille and notarize all the documents.
Top Indian States For FDI
$319 billion in FDI made its way into the Indian economy from 2015 to 2020. The country attracted more than $74 billion in investments across various sectors during 2019-20. According to an Observer Research Foundation report, the states with consistent FDI inflow are Delhi, Gujarat, Maharashtra, Tamil Nadu, Karnataka, and Andhra Pradesh. Meanwhile, Bihar, Madhya Pradesh, Rajasthan, Jharkhand, and Uttar Pradesh showed high volatility in FDI.
We are sorry that this post was not useful for you!
Let us improve this post!
Tell us how we can improve this post?