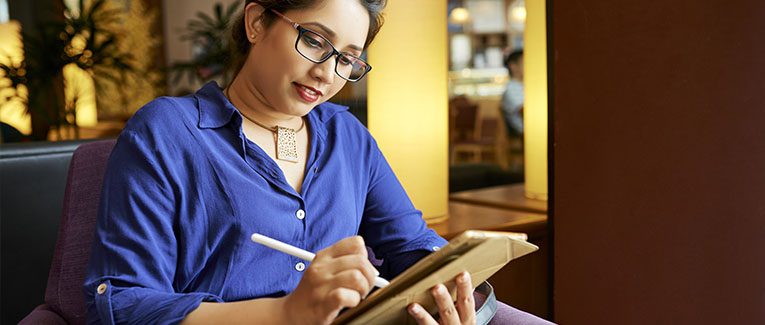 Any time is a good time to make financial resolutions. It may be the start of a New Year, Deepavali, or your birthday.
The health of your wealth is as important as that of your body and soul. All three of these work in tandem to bring you happiness, prosperity, and peace of mind.
Without further ado, let us suggest the best financial resolutions that would make you healthy, wealthy, and wise.
The Essential Tips for Great Financial Health
Be clear about your goals

What are you saving for this year? Are there any large expenditures up ahead, such as buying a house or sending your child off to college? You need to act like a business and set for yourself short-term (3-6 months), medium-term (6 months – 3 years), and long-term goals.

At times, you will earn more than you spend, and there will be other times when your expenditures shoot up due to planned or unavoidable purchases or circumstances.

Most of these can be planned well in advance. But of course, if you are a businessman, it is harder to look into the future.

But there are a few basic questions to be asked and answered as soon as possible:
Where do you see yourself buying a house, abroad or in India?
When will there be significant expenses, such as your daughter's marriage or your son's college education?
At what age do you see yourself retiring?
Building an emergency fund

It is one thing to prepare for the long term, and another to be able to meet sudden expenses that crop up from time to time.

Needless to say, all of us will pass through periods of stress caused by a huge outflow of cash, usually due to illness.

That is why it is necessary to have a two-track savings plan: one for your long-term needs, and a smaller one for use in an emergency.

The advantage is that whatever your long-term funds are locked into—401(k) abroad or mutual funds and PPF in India—you will not have to withdraw from them.
Start with budgeting all expenses

Can you tell without looking at your bills? What were your non-discretionary expenses (expenses that you made but didn't need to) last month?

If you can name them, bravo! You are adept at budgeting and tracking expenses.

But most cannot. They have an idea of their mortgage and utility bills, but nothing further. They meet expenses as they go along.

All those trips to the mall, all the cups of Starbucks coffee, the pizzas, the movies, and so on add up to a tidy sum of money.

No one suggests that you stop enjoying your life—only that you know exactly what you are spending, where, and why.
Throw away plastic

Plastic is your worst enemy. We mean credit cards.

If you want to save a nice nest egg, cut up that card right now (after paying it off). At most, keep a card hidden in a drawer and make your daily transactions in cash or with a debit card.

The problem with cards is the usurious interest rate that quickly becomes unmanageable.

Of course, you should have one for emergencies and even for travel. But other than that, casual use of credit cards is a strictly forbidden act.
Buy into IPOs

This is the key to earning big bucks. Can you imagine the profit of all those who invested in Facebook IPO in 2012? If you bought it back then, it has earned 23% annually and now is priced at $270.

Of course, Uber's IPO has flopped (at least in its first year). And we do not mean to suggest that an IPO is a surefire profit earner. But if you invest $5,000 into ten IPOs over your lifetime, the one that succeeds will more than pay for the loss.

Mega IPOs don't happen all that much, but you should definitely factor in buying and holding on at least once every three years.

Even if you can get in at the ground floor with $5,000 of one IPO such as Google, Apple, Microsoft, or Facebook, it will set you up for life.
File taxes on time

Never keep such an important task lying around until the due date. Ensure that you have all the necessary documentation in hand well beforehand, and file your income tax return.

If you have to file in more than one country and have other obligations such as FATCA and FBAR, this is all the more reason to start early.
Last Words…
If you start with financial discipline now, then you would be in better shape within as little as a few months.
It is such an important aspect of life, but so many neglect it because they earn more than enough and believe a rainy day will never arrive.
That is a short-sighted and risky approach. You need to plan ahead and be rigorous with yourself about financial matters.
We are sorry that this post was not useful for you!
Let us improve this post!
Tell us how we can improve this post?