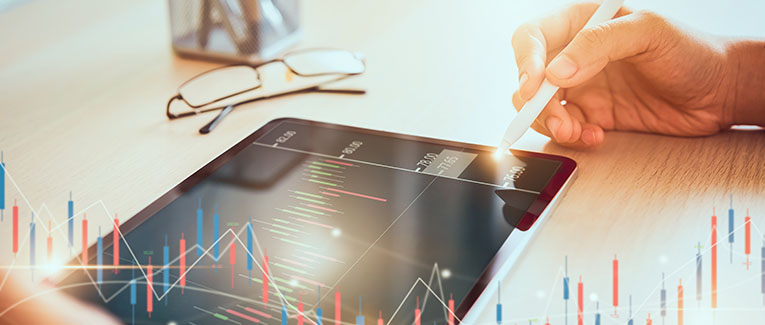 The Indian stock markets are lucrative investment options for both resident Indians and NRIs like you.
You can trade in commodities, currency derivatives, and other financial instruments in the Indian stock markets. You bet on the price fluctuations of the derivative to trade in it. If the price moves the way you want it to, you make a profit.
You can trade in the derivatives market through a Custodian Participating (CP) code. You need to open an NRO savings account for that.
A few points about the Custodian
For NRI clients, the Custodian settles the derivatives trade. For a resident Indian, the broker can do it.
The Custodian is a financial service provider registered with the Securities & Exchanges Board of India (SEBI).
The CP code is linked to your trading account.
The Custodian charges a specific clearing fee over and above that of the broker's brokerage fee.
The Custodian asks for a minimum of ₹25 lakhs of deposit or portfolio.
Methods of participation in derivatives trading
You can trade in derivatives through two methods, futures or options.
Futures
You make a contract whereby you would buy or sell the designated asset at a future date and time. And at the appointed date and time, you need to make the transaction as per the contract. Otherwise, your position stands closed.
Options
Similar to futures, you enter into a contract to purchase or sell the designated asset at a predetermined date and time. But on that day, you are under obligation to fulfill the contract. It is as per your discretion. You have the "option" of doing or not doing it. Hence the name.
You can trade in every derivative in India subject to certain terms and conditions.
For visitors, travel, student and other international travel medical insurance.
Visit insubuy.com or call 1 (866) INSUBUY or +1 (972) 985-4400

How to start?
At the outset, you would need to have an NRO account. Once this is done, you would need to get the following:
Demat Account
Demat, or Dematerialized account, is an account that electronically stores your money for trading purposes. You would use the money for derivatives trading from this account. This account is linked to your NRO account.
Trading Account
This account reflects the assets that you have purchased and sold in the course of your trading. The trading account is linked to your Demat account. The activity in the former will reflect upon the financial position of the latter.
Maintaining the margin
This feature is something specific to derivatives trading. As a rule, you would need to maintain a minimum margin to perform derivatives trading. This margin is a percentage of the asset that you are looking to buy.
You have purchased an asset whose value might decrease. Then, this margin is used as security. It helps you to maintain your share in the investment.
Position Limits
SEBI has specified the client-level position limits. The same limits apply to you. The limits are:
Index-Based Contracts
There is a disclosure requirement. It applies to persons acting in concert and owning 15% or more of the open interest of all derivative contracts. These contracts need to be on a particular index.
Stock Options and Futures Contracts
Across all derivative contracts on a particular stock of an NRI, the gross open position won't exceed the higher of:
1% of the free float market cap
5% of the open interest in derivative contracts on a specific stock
Documentation requirements
Notarized copies of passport and valid visa
8 passport-size photographs (2 of them signed across)
Notarized copy of PAN card
For visitors, travel, student and other international travel medical insurance.
Visit insubuy.com or call 1 (866) INSUBUY or +1 (972) 985-4400

We are sorry that this post was not useful for you!
Let us improve this post!
Tell us how we can improve this post?