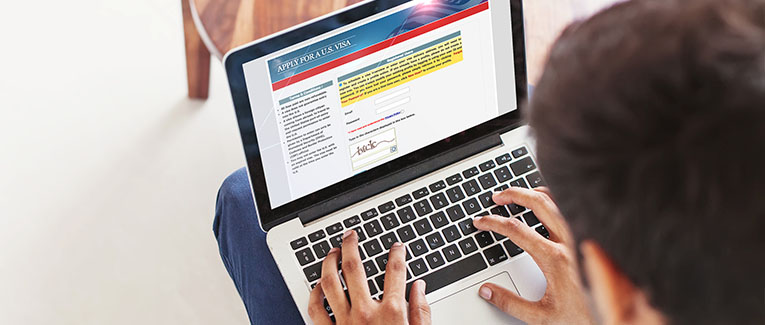 Overall Instructions for Appointment
Documents for Scheduling Appointment
Visa Fee Receipt Also keep the date handy of when you paid your fee.
Your email address
Based on the visa class, some documents are required. E.g., for petition-based visa, a petition approval is required.
Changing Appointments
You can reschedule your appointment only once before having to pay the fee again. Therefore, you must plan well in advance to avoid paying the visa application fee again.
FAQ
As people schedule nonimmigrant visa appointments, there many questions of administrative nature. We have tried to consolidate frequently asked questions in case you need to schedule, reschedule, postpone, or cancel the appointment.
Many times, no appointment dates are available for a long period. No influence or contact works to get an early appointment in normal course. No one can help in this matter. You have to wait for your turn.

Appointment Availability
The US Embassy/Consulates will make additional visa interview appointments available as resources permit. Additionally, cancellation or modification of visa interview appointments in the appointment system makes new appointments available. Applicants who want an early appointment should check the CGI website regularly.

Modification of Submitted Forms
Once the Form DS-160 has been electronically submitted, no changes are possible. However, if you have not taken the appointment yet, you can upload the file saved on your local computer, make the change, submit a new application, print a new confirmation page with the new bar code, and schedule your appointment. After you have taken the appointment, no changes to DS-160 can be made. If you would like to make any changes after taking the appointment, you will have to cancel the appointment, fill a new DS-160, get new confirmation page, and schedule a new appointment.

New Passport
If you booked a visa interview appointment using your old passport, but you now have a new passport, bring both of your passports to your interview, and inform the consular officer.
If you have already paid the visa fee and have a fee receipt but have not yet scheduled the appointment, you will need to contact CGI, and give the details of both your passports and fee receipt. They will rectify the same and validate the new passport. You can now schedule your appointment using the new passport number. Make sure to carry both the passports at the interview. Otherwise, the appointment will be cancelled.

Courier Address
You should specify your current residence address on DS-160 form. However, while taking the appointment, you can specify a different delivery address, or you can choose a Blue Dart HAL (Hold at Location) for couriering the passports. In other words, the address in the DS-160 form and the courier address can be different.

Newborn Baby
If you had a newborn baby after you scheduled an appointment, you don't have to arrange an appointment for your new child. You have to take following steps instead:
Pay the visa application fee for your child at a any of the branch of the designated banks.


Fill online form DS-160 for your child, and take a print out.


Bring your child with you to your visa interview along with the child's mandatory documents and applicable supporting documents. The child's documents must include an original passport, confirmation page of the online submitted Form DS-160 with the CEAC bar code, one recent photograph, the bank receipt, and supporting documents.

Note: This exception to standard procedures is only for newborn children who were born after the appointment for the parents was already taken.

Appointment in Wrong Visa Class
You can cancel your current appointment and reschedule the new appointment. You can do this only once.
Related Links
We are sorry that this post was not useful for you!
Let us improve this post!
Tell us how we can improve this post?