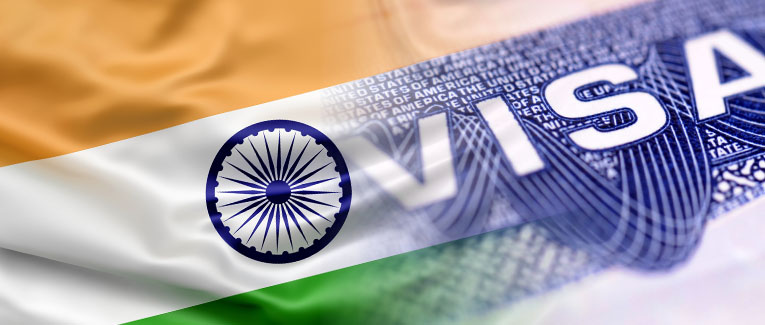 US Visa Application Centers (VAC) locations are used by the visa applicants to submit biometric information, including their fingerprints and digital photograph. One VAC is located in each city where the Embassy or a Consulate is located. The visa application call center services will be closed only on Saturdays, Christmas, New Year's, Holi, and Diwali.
You must take an appointment in advance before visiting the VAC. You will take an VAC appointment after you take the appointment for a U.S. visa interview at the embassy/consulate. The VAC appointment must be at least one day in advance of the consular appointment. In that case, the applicants have no choice but to visit that city twice. The embassy/consulate may make the effort in future to be able to accommodate both appointments on the same day, but it is not guaranteed.
However, each applicant needs to visit VAC only once and not when renewing the visa in the future. Over time, it is expected that number of applicants that need to visit the VAC will reduce. In other words, a VAC appointment is not required for those that qualify for the interview waiver program.
Working Hours
Biometrics Appointment
Monday to Friday – 8:00 AM to 5:00 PM
Sunday – 9:00 AM to 6:00 PM
Closed on Saturdays
Submission of Drop Box / Interview Waiver (No Appointment) Application / 221(g) Application
Monday to Friday – 10:00 AM to 4:00 PM
Passport Collection
Monday to Friday: 10:00 AM to 4:00 PM
Sunday: 1:00 PM to 5:00 PM (Only at the 5 VACs listed below)
Closed on Saturdays, Christmas, New Years, Holi, Diwali, Republic Day, Independence Day and Gandhi Jayanti.
Locations
Chennai

Good Sheperd
82 Kodambakkam High Road
Numgambakkam
Chennai 600 034

Hyderabad

1-8-384/385, Gowra Grand S.P. Road,
Begumpet,
Secundarabad – 500003

Kolkata

Jasmine Tower,
31, Shakespeare Sarani (1st Floor),
Kolkata – 700017

Mumbai

Parinee Crescenzo,
101 1st Floor, A Wing,
G Block, Bandra Kurla Complex,
Bandra East,
Mumbai – 400051

New Delhi

Shivaji Stadium Metro Station
Concourse Level
Baba Kharak Singh Marg
Connuaght Place
New Delhi 110 001
Documents to Bring to Appointment

You must appear in person for an appointment at the VAC. Bring the following documents with you:
When visiting the VAC, the same security measures as when visiting the embassy/consulate apply.
There is no additional fee for VAC appointment as the visa fee already includes the VAC service.
We are sorry that this post was not useful for you!
Let us improve this post!
Tell us how we can improve this post?