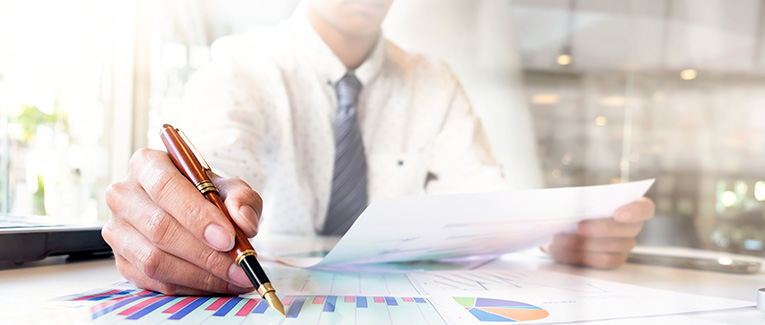 Before COVID-19 sent the world economy into a downward spiral at the beginning of 2020, India's economy was doing well. It grew at 5.02% in 2019, compared to U.S.' growth of 2.3%. You're losing up to 12% returns per year (after taxes) by letting your disposable or investible income remain unrewarded in your U.S. bank account.
When a resident Indian becomes an NRI, they have to close or, if permitted, change the status of all their bank accounts—Demat accounts and trading accounts as well.
So, how can an NRI invest in the Indian market?
The Reserve Bank of India understands this point of contention for NRIs and has thus facilitated the Portfolio Investment Scheme (PIS).
What is a PIS Account?
It is an investment account to be opened by NRIs if they are interested in investing in stocks and bonds directly.
The PIS account will help NRIs buy and sell shares and convertible debentures of Indian companies on both BSE and NSE. The transactions will be routed through the NRI's NRE and NRO bank accounts.
NRIs wanting to apply for Initial Public Offering (IPO) can do so through the PIS account, as well.
How to initialize a PIS account?
You will have to apply to the designated branch of a bank that deals in PIS. All related transactions afterward will be carried out through this account.
The investments can be made with the potential for either repatriation or non-repatriation.
An NRE (Non-Resident External) savings account will enable investments through the repatriation channel.
An NRO (Non-Resident Ordinary) account is for investments to be made on a non-repatriation basis.
Fill out the PIS application carefully, and submit it to the bank along with the required documents.
Documents required to apply for PIS include:
Proof of Identity, such as your passport
Proof of NRI status through work or residence permit, employment, or residence visa copy
Proof of overseas and Indian address
Passport-sized photo
PIS permission letter

Additionally, some banks may require you to maintain a minimum amount in the PIS account.
How to activate your PIS account
Open an NRO or NRE account if you don't have it already.
Fill out the "Application for Designating Bank Account" form, and submit it to the bank.
The bank will forward the application to RBI.
The RBI's approval will establish the requested bank account (NRE or NRO) as a PIS account.
Your Demat account and the trading account will be now linked with the PIS.
You can now start selling and buying stocks at the NSE/BSE.
How to operate the PIS account
Once the account is set up and connected to the NRE or NRO savings account, you will get the login credentials.
You can start selling and buying shares, debentures, and bonds according to the repatriation (NRE) and non-repatriation (NRO) basis.
Restrictions for PIS
There are certain restrictions on the PIS account. They include:
The RBI allows only one PIS account per NRI. If you want to initiate a new account, you will have to close the existing one.
A PIS cannot be a joint account.
RBI does not permit carrying out any intraday trading or short selling in the PIS. Intraday trading is the buying and selling of stocks and other financial instruments within 24 hours. It is also known as day trading.
NRIs cannot invest in any company that is engaged in the business of agricultural or plantation activities, or chit funds.
An NRI can invest only up to 5% of the paid-up capital for both repatriation and non-repatriation stocks. The limit can be extended up to 24% if the General Body of the Indian company passes a special resolution to that effect.
Do not exceed the prescribed limits, as RBI regularly monitors the data and can put a restriction on your account.
If your status shifts back to being a resident Indian, you cannot continue to hold an NRE or NRO account. You have to inform the authorized branch and get a resident Demat account activated. You cannot continue investing through the PIS account because the rules for resident Indians are different.
A PIS account is a tool to wisely invest in the Indian stock markets. The growth trajectory of the Indian economy is intact, and investing here is a foolproof decision.
We are sorry that this post was not useful for you!
Let us improve this post!
Tell us how we can improve this post?