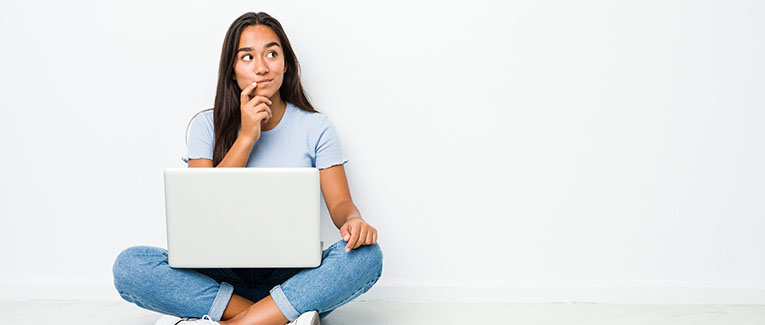 Endowment policies were mostly a creation of the Life Insurance Corporation of India born from the difficulties of getting people to buy insurance back in the 1960s and 1970s, when income was meager. These policies not only allowed insurance during cover years, but they also gave a lump sum back at the end of the policy and smaller lump sums throughout its tenure.
Abroad, term life insurance is the same as health insurance: a sunk cost, though an absolutely necessary one. You would get nothing back if you survive the duration.
When you buy term life insurance, you need to understand what you are buying and why.
For visitors, travel, student and other international travel medical insurance.
Visit insubuy.com or call 1 (866) INSUBUY or +1 (972) 985-4400

Essential Questions to Ask Before You Buy Life Insurance
1. Do I need life insurance if I have no dependents?
Yes. Unless you have a life insurance policy, your financial planning is incomplete. Even if you have not married, you might one day, and there is the need to look ahead. Your parents might also benefit from your insurance. They have invested a vast sum of money in your education and upbringing, and buying life insurance is the least you can do in return.
2. My employer provides life insurance already. Do I need more?
If you can afford it, you should have a separate policy. Any employee can be terminated. Steve Jobs lost his job at the company he founded and made famous! What if you decide to dip your toes into independent entrepreneurship? A life insurance policy is the best way to assure your family that they would not suffer in your absence.
3. How much is enough?
This is an excellent question. The mathematical answer is 10-20 times your current income. If you are earning $100,000 yearly, then the insurance value should be between $1 million and $2 million. They are not expensive. Though the actual payments would vary, you are looking at approximately $60 a month—the same cost of a daily Starbucks coffee in that same time frame, except for $1 million in life insurance coverage.
4. At what age should I buy life insurance?
As early as possible. When you enter the earning phase of your life (after the education phase is over), you should immediately buy life insurance. The earlier you buy, the cheaper it will be. Of course, you could layer it—$300,000 after the first job, another $700,000 at age 35, and another $1 million at age 42. There is no reason to buy all of it at once, but be sure to stagger it upward.
5. What is a term plan?
A term plan lasts for a particular duration. You buy for terms of one year, twenty years, or thirty years. There is no financial return or surrender value, except for death benefits. Long-term plans are better, since they lock in the amount of premium and allow you to better plan your finances.
6. How are the death benefits provided?
Most insurance companies provide the option to receive either a lump sum or annuities. Considering that AIG nearly went belly-up in 2008, it is best to take the lump sum and invest it in bank deposits or blue chips spread across sectors. Investigate which companies have a hassle-free claims process. The data about their claim/servicing ratio is freely available on Internet discussion boards.
7. Would I get any maturity benefits?
No. Usually, insurance policies have no maturity benefits abroad. They are not an investment vehicle but a risk-hedging instrument. Do not consider insurance with the same logic you apply to buying a house or shares, as it serves a different purpose.
8. Can I buy a Life Insurance Corporation (LIC) policy if I am an NRI?
Of course. Recent changes allow an NRI to buy a life insurance policy from LIC or any private player in India. This means you get the twin benefits of insurance and investment, the good old-fashioned Indian way! Of course, insurance in India is more expensive, because there is the question of repayment. But at least you would gain back all of your premiums.
9. What if I can't pay the premium?
Most companies have a set policy regarding this. There is a grace period of 30–60 days if you cannot make the payment on time. Depending on the country you are in and the company you are purchasing from, an insurance policy can be resurrected within a year or two by paying a financial penalty. This is one of the most important clauses to research before you close the deal.
10. Do I need a medical exam?
This is, again, country-specific. Some companies in the U.S. waive the medical exam if you are young (younger than 30) and a nonsmoker. Otherwise, a basic physical exam and blood test might be needed to assess your risk profile. The insurance company is also seeking to earn a profit, and the advice of a medical team is entirely reasonable. If you are in Europe, the UK, Australia, or Canada, your medical tests are covered by the government or heavily subsidized.
11. Where should I purchase life insurance from?
You can purchase from Insubuy. They are licensed in all 50 U.S. states and have been in business for 20 years. They have a lot of experience in providing life insurance to NRIs, especially those on various non-immigrant visas.
For visitors, travel, student and other international travel medical insurance.
Visit insubuy.com or call 1 (866) INSUBUY or +1 (972) 985-4400

We are sorry that this post was not useful for you!
Let us improve this post!
Tell us how we can improve this post?