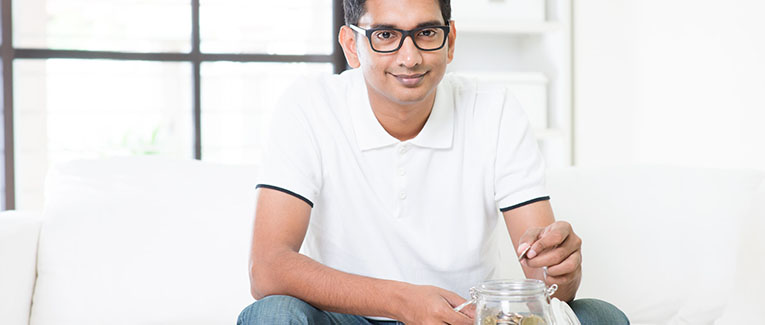 As NRIs, many (if not most) of you might have plans to return to India in the later stages of your lives. And accordingly, you have plans of creating a corpus of funds. But you have been away from India for quite some time, and you may not be entirely in sync with the country's economic scenario. So, how should you go about planning your retirement?
There are various options for you to choose from. But before going into the details of each, keep the following points in mind.
Customize your retirement plan
There are many off-the-shelf pension plans available in the market. They are impressive and easy to buy. But before grabbing one or more of them, read between the lines.
Certain benefits in one plan might outweigh some benefits in another plan. If you buy one and exit it midway, you might incur a heavy exit load. Plans keep changing. Create a customized retirement plan for yourself. It would be more sensible than going for a random, pre-cooked NRI retirement plan.
Decide upon the "when and where" of your retirement
When do you plan to retire?
You might work until you are 60 years old, or even longer. Or you might decide to retire early with a lump sum and enjoy yourself. Jot down your duties after retirement. More so, if you are doing it early. Most NRIs retire earlier as compared to Indians.
Do you have your children's education to take care of? Would you return to India post-retirement with your family? The answers to these and similar questions would determine your choice of retirement plans.
Where would you stay post-retirement?
You might stay in a metropolis like Mumbai or New Delhi. You might also head back to your smaller hometown. The costs of living would vary significantly in the two instances. Keep this factor in mind, as well.
What are your retirement goals?
Do you plan to travel across countries and continents every year? Or would you just spend time reading, ensconced in your favorite armchair? Would you like to acquire several assets? Give these issues some serious thought, and make plans for your retirement corpus accordingly. The need for available finances would differ depending on the situation.
Retirement investments for you shouldn't be only about savings. You would also want to make your money grow to supplement your income.
Check out the investment options
Investment in an NRI pension scheme would be among the obvious options for you. But it might not be enough, keeping in mind your plans. There are additional options to aid you in your retirement plan, like investments in:
Mutual Funds
Equity
Fixed Deposits
Real Estate
Gold
These different investments would yield variable returns. The risk factors are also different for each. Your investment advisor can work out a suitable option for you. It would all depend on your projected required income post-retirement.
Caveats
Don't forget to adjust for inflation.
Don't delay your investment.
Retirement budget estimation must be as accurate as possible.
Diversify your investment portfolio to keep risks at bay.
We are sorry that this post was not useful for you!
Let us improve this post!
Tell us how we can improve this post?