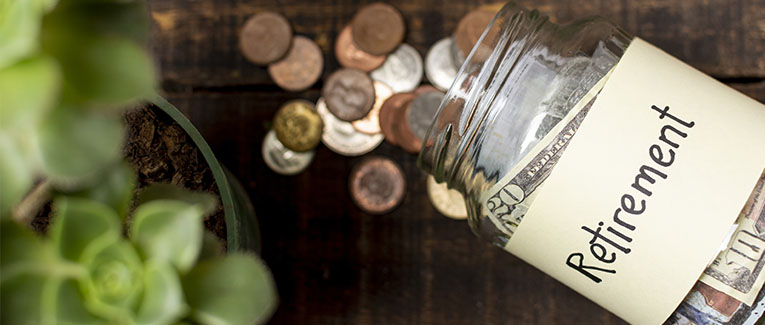 The daily grind, the endless meetings, targets, and performance metrics – talk about draining.
Unless you are the human equivalent of a worker bee whose Ikigai (reason to exist) is to power along in a cubicle all your life, you probably would prefer to kick off your sandals and sip a tall glass of Long Island Iced Tea somewhere like Seychelles.
But how can you embark on that path early on? How much should you save to get there while you are still healthy and fit?
How much is enough to retire on?
This is only an estimate, but we shall do our best. Assuming your house is paid for and that your children's college fees are already accounted for, you would need an income of at least $100,000 (before taxes) to maintain a decent middle-class lifestyle abroad.
If it is in a pension fund, that is a cool $1.3 million if you receive 8% interest.
As years go by and the cost of living rises, you would find it harder to live on the $70,000 you have left after taxes. And after subtracting medical and other insurance expenses, it is even less.
All said and done, it would be best to triple it to at least $4 million (assuming 4% annual inflation between ages 50 and 95).
That is not an unreasonable goal to have by age 45–50. If you started working right out of university at age 23 and paid off your student debt by age 27–30, you could, with a little bit of luck, amass $4.5 million by age 50 (retirement corpus plus house at $250,000 plus child's education at $250,000).
Why do it at all?
To live
The best reason of all. From the time you were five, you have been told to achieve this and that and every other target. Should you not take time out and spend some time doing what you want? Maybe mentor a startup, start a consultancy, or open a scuba gear rental shop in the Maldives? No boss, no ties, no formals, no dreary office parties. Sounds like heaven.
To learn
Did you want to play the guitar as a teen? Maybe learn carpentry or, like Sherlock Holmes in his old age, become a beekeeper?

Why should anyone compromise on their dream? But is compromise not all that you have done for decades?
For a legacy
The legendary CEO of General Electric, Jack Welch, died just as COVID seized the news cycle. No one remembers him because he was slaving away at a business that did not carry his name. Yet everyone remembers Mr. Ford, though, he died about eight decades back, or Mr. Suzuki, who died in 1998.

Maybe you could start an NGO that would change how a hundred women lead their lives, or even affect what a thousand kids learn at school.
How to save your retirement corpus?
Start early
Unless you are an actor, start early. Anthony Hopkins earned his first decent income at 52, but you are not Sir Hopkins. If you have not begun to save by age 25, you will probably not make it by age 50. Of course, if you are in investment banking, it is different. A couple of good years would see you rake in a good few million dollars.
Save every penny
It is not trendy to be tight-fisted. The consumerist culture expects you to spend not only your income, but more than that through readily available credit. That is the surest way to stave off early retirement.
If it makes you look like a Scrooge, so be it. Those who poke fun at you will still be slaving at 70 while you are off to the Serengeti at 50.
Establish your retirement age
It is hard to define early retirement. In the U.S., most work until age 65. In France, they start asking for a pension at 55. By all accounts, early retirement is between 40 and 50.
If you push it back slightly to 55, it gives you clear 25 years to save after paying off student debts by age 30.
Invest long term
When it comes to retirement savings, you are looking to buy and hold. If someone bought $5,000 worth of Microsoft shares in 1986 during its IPO and continued to hold on to all the splits, the shares would be worth $10.5 million today and continue to earn $140,000 every year in dividends. That level of forecasting is not possible, but a good strategy can see you earn a 12% annual return over 25 years through long-term investing.
Look to buying property
One good thing about property is that it can always fetch you rent. There is the headache that comes with being a landlord, but as a source of passive income, it is right up there with blue chips. If you find property at a low price, especially following a financial crisis, snap it up. For a few years, your gains would be nil or low, but over time, it would pay back if you chose the neighborhood carefully.
We are sorry that this post was not useful for you!
Let us improve this post!
Tell us how we can improve this post?