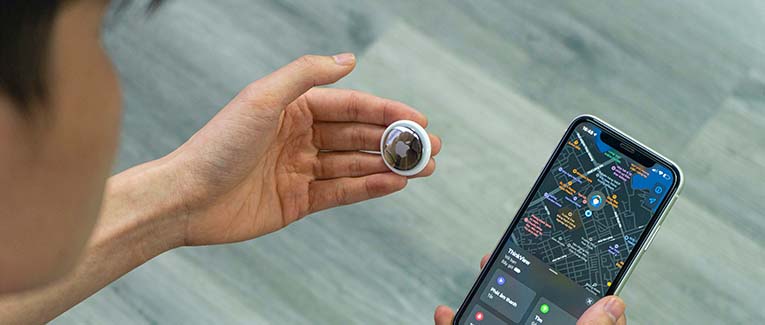 We've all heard this a thousand times: "Better safe than sorry."
How many times do we actually practice caution and prioritize security during our day-to-day lives? Fewer than we would like to admit.
Fortunately, safety and security tech has also undergone a revolution. You can now buy devices to keep yourself and your family safe at all times, including while you travel.
However, one tool that flies under the radar is the humble GPS. No, its only use is not to navigate your journey from point A to point B. GPS trackers are a godsend for ensuring personal safety, and for keeping track of your valuables while on vacation.
Read on to find out is essential uses of GPS trackers on your foreign vacation.
1. Enroute to our destination — Never lose your baggage.
"It will never happen to me."
This is what everyone says, until it does happen and you are left scrambling at the airport trying to find your luggage. Studies indicate that up to one percent of all baggage traveling via airlines in the U.S. is lost or stolen.
That's a concerning statistic to worry about as you leave with grand plans for your international holiday.
Thankfully, GPS trackers come to the rescue here and provide you with a handy method to keep tabs on your bags at all times. For instance, a firm called G-Ro sells GPS tracking devices that can be embedded into your suitcases. The button-sized tool sits in your baggage and sends its location to the associated app on your smartphone.
Not only does this make it extremely convenient to find your bags in a sea of other luggage, but it is a great way to prevent loss or theft. If you don't see your bags rolling up at the baggage collection belt, simply pull up their location for a real-time update.
2. Parked your car in an unfamiliar location? Here's how you can keep track.
We've all been there. You park your car in the first open spot you find, and take off sightseeing on foot. When you return in the evening, you cannot remember where you parked your car.
Here's how a car-based GPS tracker can help: Place the tracking device in your car. From the moment you activate it on your smartphone, it shares the location of the car accurately to the last meter.
There are numerous handy applications for such a tool. It can help you find your rental car, which may look quite unfamiliar to you, within seconds. Not only that, the app can send you an alert when the vehicle is being driven. This will immediately let you know if there is a theft attempt on your vehicle.
Back home, the device is also useful to keep track of your teens' whereabouts. Just install the device in the car, and breathe easy knowing that you know where your children are in case of an emergency.
3. Do you lose your keys often? Not anymore.
Losing your keys in your daily life is annoying enough, but it could be a safety risk to lose important keys while on vacation in a foreign country.
Fortunately, the solution to this is as simple as slipping on a new keyring.
Dozens of companies, including Tile and Apple, have mini tracking tags that can be attached to your keyring or backpack zips. If you are the slightly forgetful kind, then this is a benefit for you.

If you think you've left your keys or backpack on the train, you can just pull up its location on your phone and go to collect it. These little GPS trackers are highly precise, and guide you to the location of your items down to inches. They are ideal to avoid those dreaded anxiety attacks when you realize that you can't find your keys or wallet.
4. Keep a close eye on your valuables on the go — Get a portable safe.
Most of us are pretty paranoid about losing our passports, wallets, and phones while vacationing.
The smartest solution for securing your valuables in one place and alleviating stress while traveling is a portable safe. This is your best buddy while you are on the go!
How does a portable safe work? The device is a small, reinforced box or bag that can hold four or five essential items like your passport, keys, and wallet. The device is protected by either a strong locking mechanism, or fingerprint access to prevent robbery.
On top of this, the safe also transmits its location to your phone at all times, enabling you to check that your valuables are secure with just a tap of a button. If you are nervous about carrying a lot of cash or jewelry on your person while traveling, just lock it up in your portable safe and enjoy your vacation stress-free.
5. Use technology to keep an SOS tool on your person.
The biggest concern for solo travelers is staying safe even in unsavory regions of their travel destinations. Similarly, backpackers and trekkers traveling in remote areas also need to have a quick line of communication with emergency services.
This is where SOS trackers come in. These devices can be worn on your person like a button or necklace, and are linked to an app on your phone. You can set up the app to alert emergency contacts like the police or your family members as soon as the alarm is activated.
The button sends an SOS message along with your personal information and exact location for authorities to come to your aid. Some wearable trackers also have a built-in, high-volume alarm to dissuade potential attackers.
6. How to keep your kids safe on your foreign holiday?
Here is a neat use for a GPS device that will put your mind at ease while traveling with small children: You can give your child a safety tracker to wear when you are traveling to crowded locations. The device, which looks like a watch, can be traced on your smartphone, and will tell you the exact location of your child at all times.
You won't have to constantly worry about your children running around and playing outdoors in an unfamiliar destination. What's more, the watch can also be used to track daily exercise like running and jumping, and can send a message to the child to come back home.
For older children, invest in a safety phone that comes with pre-set emergency contacts which the child can dial at any time. For example, a single press of a button will dial "Mom," "Dad," or "911." The phone can also be tracked on an app in real-time.
These tools aren't just handy for your children's well-being on holiday, but they are great safety measures even in everyday situations.
Additional Protection
While these GPS devices can help prevent loss, what happens when a medical or travel emergency occurs? This is where travel medical insurance or travel insurance can come in. A travel medical insurance policy can provide coverage for emergency medical expenses incurred while traveling abroad. Travel insurance can also provide this coverage, as well as benefits related to trip cancellation, trip interruption, baggage loss or delay, and much more.
Before your next international trip, visit Insubuy to shop for the perfect travel insurance plan for yourself and your family. You can view and purchase plans directly from the website, and Insubuy insurance experts are available to help answer any questions you may have.
We are sorry that this post was not useful for you!
Let us improve this post!
Tell us how we can improve this post?