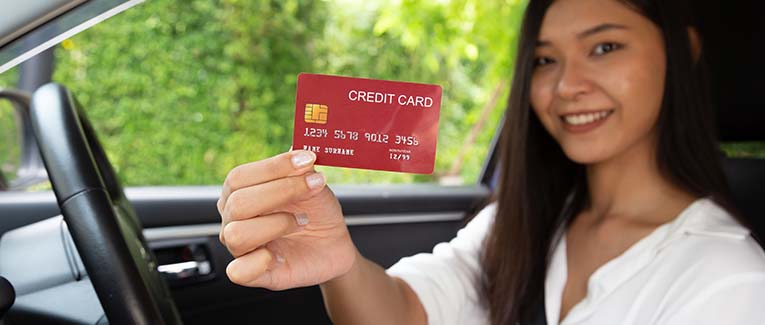 You dream of taking a road trip across the countryside. However, you'll need to rent a car and pay $3 a gallon for gas. You calculate the costs and abandon the idea of a road trip.
Never thought about using your credit card points and airline mile, right? In the next five minutes, learn how to use these points and miles for a road trip.
Note: the information is accurate at the time of writing (September, 2021).
Redeem Credit Card Points for Car Rental Payments
Credit card companies allow you to use reward points and miles to book a car rental. This includes Chase credit cards, Ink Business Preferred cards, and Capital one Venture credit cards.
Use your Chase Ultimate Reward points to book a car rental. Chase Sapphire Preferred Card and Chase Sapphire Reserve Card also offer you the opportunity. If you use the Chase Sapphire Preferred Card, each point will be worth 1.25 cents. However, for Chase Sapphire Reserve Card, each point is worth 1.5 cents.
Chase Sapphire Preferred and Reserve cards offer primary insurance coverage as well. Never worry about a broken tail light or a stolen car. Furthermore, you won't need to buy the car rental company's coverage.
For Ink Business Preferred Cards, use 8,000 points to book a $100 car rental.
If you are a Capital One Venture Rewards Credit cardholder, you can redeem 10,000 miles for a $100 car rental. After booking, you must redeem the Venture miles toward the purchase within 90 days.
Use Reward Points and Credit Cards to Fill Up
Use the points from your credit card rewards program to pay for gas. You can also enroll in the Fuel Rewards program that some gas stations offer.
Shell offers a Fuel Rewards program. The program allows you to save five cents per gallon on each fill-up. If you shop through the online portal, you'll save an extra 10 cents on each gallon.
Link your Dunkin' Donuts rewards account, and you'll receive an additional 10 cents off for each gallon.
The Chase Freedom Unlimited Card offers 1.5% cashback on each gas purchase. Pay with Chase Sapphire cards and you'll earn up to 5x points.
The Blue Cash Preferred Card from American Express offers 3% cash back at U.S. gas stations.
Are you a Costco member? Get the Costco Anywhere Visa Card by Citi. The card offers 4% cashback on each gas purchase. You can save up to $7,000 per year.
Grocery stores including Kroger, Ralph's, and Albertsons have partnerships with gas stations. Each time you shop at the store, you earn reward points. Afterwards, redeem the points at the partner gas station and save at the pump.
A Ralph Rewards member receives 100 fuel points for $100 spent grocery shopping. 100 points translate to 10 cents off per each gallon of gas. Redeem up to 200 points per fill-up, and up to 35 gallons.
Grocery stores run year-round promotions. For every $100 you spend on gift cards, you earn up to 400 additional points.
Redeem Points and Miles to Book Hotels and Airbnb's
You can use both your airline miles and credit card reward points for hotel and Airbnb bookings.
If you have American Airlines Miles, you can swap the miles for Hilton Honors Rewards points. 5,000 American Airlines Miles will get you 10,000 Hilton Honors Rewards points. However, you must be a Hilton Honors Program member. You can book a mid-priced Hilton Hotel for 15,000 American Airlines Miles.
Book five nights at the Queenstown Resort and Spa in New Zealand with 240,000 Hilton points. If you paid for the same with cash, you would have paid $1,400.
You can book a week's stay at the Holiday Inn Lodz, Poland for 125,000 IHG points.
Do you have a Chase World of Hyatt Credit Card? Redeem each reward point for more than two cents.
The Capital One Venture Rewards Credit Card and Capital One Venture One Rewards Credit Card allow you to redeem points as a statement credit. After the charge shows on your account, erase the cost from the bill.
Chase Ultimate Rewards cards allow you to buy Airbnb gift cards. You can use the gift cards to book through the Airbnb website.
Airlines don't allow you to book an Airbnb directly with miles. However, if you have United MileagePlus award miles, you're in luck. Buy an Airbnb gift card ranging from $25 to $500 through the MileagePlus X app. If you cancel the booking, you'll receive a refund on the e-gift card.
You can get frequent flyer miles for free on each Airbnb booking as well. To redeem these miles, you must book from the airline website.
Use Points to Book Vacation Activities
Snorkeling in Hawaii. Horseback riding in Argentina. Street food tours in Bangkok. You can pay for all of them with your credit card rewards points.
The Chase Sapphire Preferred Card and Chase Sapphire Reserve Card offer this benefit. The Chase Sapphire Reserve Card offers each Ultimate Rewards point for 1.5 cents. If you have a Chase Sapphire Preferred Card, you'll receive 1.25 cents for each point.
Head over to your Chase Ultimate Rewards account and select 'Travel' on the homepage. From the menu, select 'Things to do.' After you book, you'll receive a voucher that will have details of the local contact.
Before you leave, call or email the local contact to follow up. You can cancel the booking as well. Check the website for cancelation policies.
You can also book activities with Expedia Rewards. For every 140 points, you'll receive $1, so you can redeem 1,000 points for $7.
Points Can Pay for Groceries, Restaurants, and Food Delivery
The Blue Cash Preferred Card from American Express offers 6% cash back at U.S. supermarkets. You can receive up to $6,000 per year. Afterwards, you receive 1% cashback.
Chase Sapphire Preferred cardholders receive 1.25 cents for each point. Chase Sapphire Reserve cardholders receive 1.5 cents per point. You'll receive the points as statement credits for money spent at restaurants and grocery stores.
Capital One travel credit cards partner with delivery services including UberEats, Postmates, and DoorDash. You can also redeem points at partner restaurants, fast-food chains, and cafes. Check with the credit card issuer for further details.
The more you use travel reward credit cards and reward portals, the more points you'll earn.
Protect Those Savings
Spending wisely and using your points can go a long way in helping you save money on a trip. However, all of those savings can go down the drain if you don't have travel insurance.
Imagine if your trip was delayed due to bad weather, and it forced you to miss a night at that pricey hotel. What if your bags were lost in transit, and you were forced to shell out big bucks to replace their contents in another country? Would you have a way to get refunded or reimbursed for these unexpected expenses? If you purchase travel insurance before your trip, it is possible.
A travel insurance plan can provide coverage for a variety of unexpected travel mishaps, including travel delays, loss of baggage, emergency medical expenses, and more. Visit Insubuy to find the right travel insurance plan for your upcoming trip. You can compare plans online, and purchase right from the website. Don't let those points and miles go to waste if your trip takes an unexpected turn. Get travel insurance before you go.
We are sorry that this post was not useful for you!
Let us improve this post!
Tell us how we can improve this post?