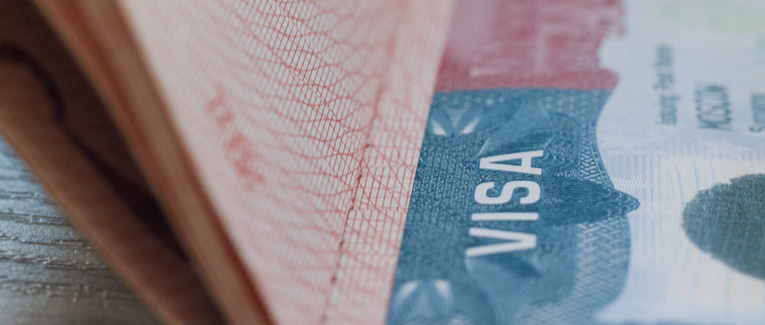 Beneficiaries of certain F2A immigrant visa petitions can obtain a V nonimmigrant visa to enter the U.S. (or change the status to a V visa if already in the U.S.) to join the sponsor of their pending immigrant visa while they wait for priority date to become current. It does not matter whether that process will be completed by adjusting status in the U.S. or in securing an immigrant visa overseas.

Eligible aliens can apply for V nonimmigrant status by either applying for the V nonimmigrant visa at a U.S. embassy/consulate abroad or, if the alien is already present in the U.S., by applying for a change of status as a V nonimmigrant. Persons on a V visa can enter the United States as long as the visa stamp is valid and unexpired.

If the person changed to V status in the U.S. or extended it, and if the visa stamp is expired, the person would need to get a V visa from the consulate abroad before being able to enter the U.S. again. This visa requirement does not apply if the alien traveled to continuous territory or adjacent islands, possesses another valid visa, and is eligible for automatic revalidation.

A person can maintain V nonimmigrant status even after filing I-485, Adjustment of Status and does not need Advance Parole. An alien in V nonimmigrant status in the U.S. may obtain employment authorization (EAD). EAD will be issued for a period equal to the alien's authorized admission as a V nonimmigrant.

The V visas for adults will be valid for multiple requests for entry for 2 years; for children under the age of 11, these visas will also be issued for multiple entries and with a 2-year validity date; for children 11 years old or older, the visa will be valid for multiple requests to enter and will remain valid until the holder's 21st birthday.

We are sorry that this post was not useful for you!
Let us improve this post!
Tell us how we can improve this post?