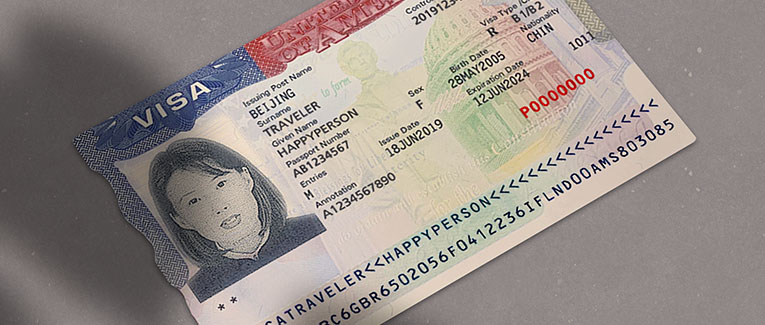 A Permanent resident (immigrant) is authorized to live and work in the United States.
In order to become a permanent resident of the U.S.,
The U.S. Citizenship and Immigration Services (USCIS) must approve an immigrant petition for you. It could be family based, employment based, or by several other means.

An immigrant visa number must be immediately available to you, through the Department of State (DOS), even if you are in the United States.

Once an immigrant visa number is available to you, you can apply for an Adjustment of Status if you are in the U.S., or you can apply for an Immigrant Visa at a consulate abroad.
The U.S. law limits the number of immigrant visa numbers available every year. This means that even if the USCIS approved your immigrant visa petition, you may not get an immigrant visa number immediately. In some cases, several years could pass between the time the USCIS approves your immigrant visa petition and the State Department gives you an immigrant visa number. The U.S. law also limits the number of immigrant visas available by country. This means you may have to wait longer if you come from a country with a high demand for U.S. immigrant visas.
For immediate relatives of U.S. citizens, there is no annual numerical limit. Therefore, immigrant visa numbers are always available to them. For employment based categories and other relatives, there is an annual numerical limit.
For limited categories, the availability of an immigrant visa number depends upon the priority date.

The priority date is your place in line for getting a green card. Your priority date is based on your country of birth and preference category (EB2, EB3 etc.). The priority date is the department's means of establishing a waiting list for U.S. permanent residency in categories where the number of applicants qualified for permanent residence exceed the annual limit specified by Congress.

A current priority date means there is no waiting involved, and an immigrant visa number is available.

If the priority date retrogates after filing the adjustment of status application or starting consular processing, that application would be archived and would no longer be processed until the priority date becomes current again. So, it is wrong to think that once the priority date is current and adjustment of status or consular processing is applied, the priority date does not matter to you any more. The priority date always matters until you get your green card.

Family based
Your priority date is the date when your Form I-130, Petition for Alien Relative, was received by the USCIS.
Employment based
If you have filed for an alien labor certification, then your priority date is the date in which your application was received by the Department of Labor. If instead of a labor certificate, you are going through the NIW/EB1 route, then your priority date is the date your I-140 petition was received by the USCIS.

For visitors, travel, student and other international travel medical insurance.
Visit insubuy.com or call +1 (866) INSUBUY or +1 (972) 985-4400
Visa Bulletin
The availability of immigrant visa numbers (priority dates) can be checked online or by calling the state department telephone at +1 (202)-663-1541 (automated recorded message). The web site and telephone system are updated around the 15th of each month.
We are sorry that this post was not useful for you!
Let us improve this post!
Tell us how we can improve this post?