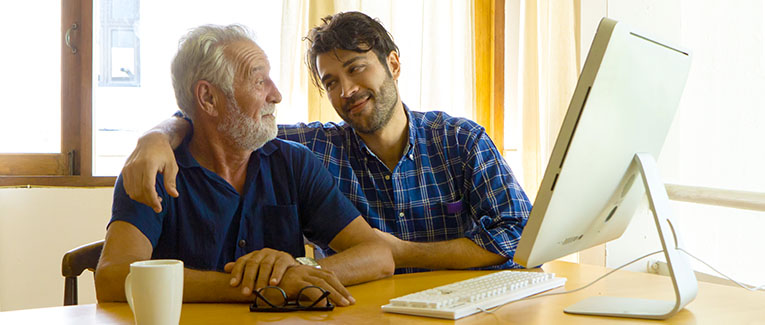 For family-based green cards, preference categories are further broken into several subcategories that are described below. These categories have an annual quota. Because the number of immigrant visas available to these categories is subject to a numeric annual limit, they have been separated into preferences. As such, the higher the preference category, the shorter the wait time for an available visa.
Whenever there are more qualified applicants than available numbers, the category is considered over-subscribed, and immigrant visas are issued in the chronological order in which the petitions were filed until the numerical limit for the category is reached. The filing date of a petition becomes the applicant's priority date. Immigrant visas cannot be issued until an applicant's priority date has been reached. In some heavily over-subscribed categories, there may be a waiting period of several years before a certain priority date is reached. The immediate family members of an immigrant qualifying under one of these four preference categories are also permitted to concurrently immigrate
If the relative's case is not current, the National Visa Center (NVC) CANNOT expedite immigrant visa processing, even in urgent cases like a family emergency. Immigrant visa processing is governed by the Immigration and Nationality Act (INA) of 1952, controlling visa categories, priority dates, and the availability of visa numbers. Immigrant visa numbers are given strictly in the order of the priority date. There is no provision in the law that allows the NVC to waive the numerical limitation of visas given in any individual case.
While the cases in the preference categories can take a long time, there is no provision stating they can live in the U.S. while the visa petition is pending. If they independently qualify, they could possibly get a dual intent non-immigrant visa such as an H or L visa. However, it would be much harder to get a visitors visa because it would be very difficult to prove that they have no intention to immigrate when the immigration petition is pending.
Please visit the visa bulletin to see the current waiting time for each category.
When you file for a relative under the F1, F2B, F3, or F4 categories, separate petitions are not required for your spouse or your unmarried children under 21 years of age.

These categories, in order of preference, are as follows:

For visitors, travel, student and other international travel medical insurance.
Visit insubuy.com or call 1 (866) INSUBUY or +1 (972) 985-4400

Family First Preference (F1)
Unmarried adult (21 years of age or older) sons and daughters of U.S. citizens.

Quota: 23,400 visas a year plus any unused visas in the F4 category

To qualify for this immediate relative (IR) category, the unmarried adult son or daughter cannot simply be over the age of 21 years , yet must have met the legal definition of a "child" when they were under the age of 21, as described in the IR category.
Family Second Preference (F2)
Spouses, unmarried children (under the age of 21), and unmarried sons and daughters (over the age of 21) of lawful permanent residents.
Quota: 114,200 visas a year plus any unused visas in the F1 category
At least seventy-seven percent of all visas available in this category will go to spouses and children; the remainder are allocated to unmarried sons and daughters.

Unmarried children, sons, or daughters should not get married prior to their green card approval. If they get married after their I-130 was filed, the petition is considered invalid. Neither the married child, son, nor daughter nor his/her spouse would be able to get a green card under this category.

The F2 category is further divided into two sub-categories:

F2A. Spouses and unmarried minor (under 21 years) children:
77% of the overall second preference limitation visas are allocated for this category, of which 75% are exempt from the per-country limit. If the marriage took place merely to obtain a green card, the green card will not be given, or if already given, will be terminated. If the marriage took place two years before the green card was granted, it will be given on a conditional status. In the IR category, please read more details about this.

If you were married to your spouse before you became a permanent resident, your spouse may be eligible to receive following-to-join benefits. This means that you do not have to submit a separate Form I-130, Petition for Alien Relative, for your spouse and your spouse would not have to wait extra time for an immigrant visa to become available.
If the marriage is less than 2 years old when you enter the U.S. as a new immigrant based on the petition filed by your U.S. spouse, the green card is conditional, and you will later have to apply to remove the conditions to then get a permanent green card. However, because of long waiting lists (usually 3 to 5 years), it is highly unlikely that you would actually be able to get an immigrant visa within 2 years of marriage, therefore receiving a permanent green card in the first place.

If an adopted child has lived with the family (adoptive parents) under legal authority for 2 years, he/she would be regarded as a child under immigration law. Consequently, they may be able to get a green card at the same time the parents get a green card.

F2B. Unmarried Sons and Daughters (21 years of age or older):
23% of the overall second preference limitation visas are allocated for this category.
Married Son/Daughter:
There is no visa category for married sons or daughters of permanent residents. If a permanent resident's son or daughter gets married before the permanent resident becomes a U.S. citizen, any petition filed for that son or daughter would be automatically revoked.

For visitors, travel, student and other international travel medical insurance.
Visit insubuy.com or call +1 (866) INSUBUY or +1 (972) 985-4400

Family Third Preference (F3)
Married sons and daughters (any age) of U.S. citizens.
Quota: 23,400 visas a year plus any unused visas in the F1 and F2 categories.
As always, each son or daughter must have, at an earlier point, met the definition of a "child" for immigration law purposes.
Family Fourth Preference (F4)
Brothers and sisters of United States citizens along with their spouses and children provided the U.S. citizens are at least 21 years of age.

Quota: 65,000 visas per year.
To qualify under this category, the sponsoring citizen and their sibling must both meet (or have met) the definition of a "child" in relation to the same parent.
Permanent residents cannot petition for their brother(s) or sister(s).
It is not possible to sponsor other relatives such as uncles, aunts, nephews, nieces, cousins, in-laws, or grandparents for a family-based green card. You may be able to invite them with a temporary visitor visa. It may be possible for them to come on their own through other means such as an H1 visa, employment-based green card, etc., but that is on their own and not based on your relationship with them.
We are sorry that this post was not useful for you!
Let us improve this post!
Tell us how we can improve this post?