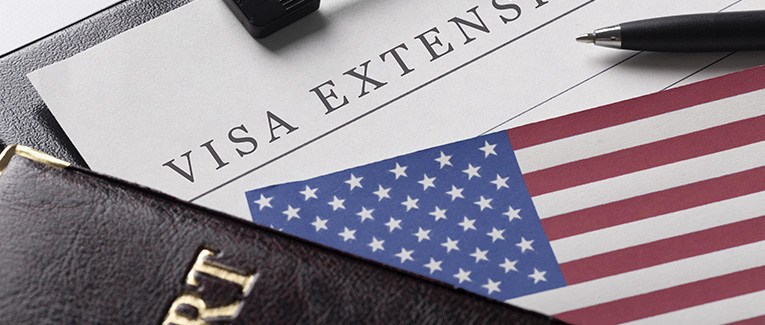 Many individuals who come to the United States on a B2 tourist visa want to extend their visa. To do this, they can apply for an extension of stay in the US. The extension may or may not be granted, depending upon the reason for the extension and whether the USCIS is convinced that the applicant does intend to return to his/her home country after their temporary stay in the US.
When to Apply for a US Tourist Visa Extension?
You should not apply for an extension of stay within 3 months of coming to the USA; otherwise, USCIS may conclude that even before entering the USA, you were planning to extend the visa, which might be contradictory to what you said at the consulate or at the port of entry.
You should apply at least 45 days before your authorized stay (as per the passport stamp or the date on your Form I-94) expires.
The duration for which the person can stay depends upon the expiration date of the I-94, and NOT on the expiration date of the visa stamp. The date on the visa stamp is irrelevant.
No Easy Alternatives to US Tourist Visa Extension
You cannot go to neighboring countries (Canada, Mexico) either by air or road, come back to get a new I-94, and therefore avoid the lengthy process of applying for an extension. A new I-94 will NOT be given. You cannot even go to neighboring islands, such as the Bahamas, and come back to get new a I-94. You will have to actually travel outside of North America and come back.
Approval or Denial of Tourist Visa Extension
As long as you apply for an extension before the I-94 expires, you will be considered in status (present legally) until you receive the decision from USCIS or for 240 days, whichever comes first. If your extension is approved, you can be present in the US until the new I-94 date.
However, if your extension is denied, you will be considered out of status immediately, and your visa stamp will be void. You must leave the US immediately as there is no grace period. In that case, your stay beyond the I-94 expiration date will be considered an "unlawful presence" for the purposes of inadmissibility.
US Tourist Visa Extension Duration and Consequences
Usually, an extension will be given for the duration you ask and give justification for. However, the maximum duration for an extension you can ask for is 6 months. Also, you cannot apply for a visitor visa extension as many times as you want. The maximum you can stay on a B1/B2 visa is 1 year.
As long as you stay in the US legally and do not violate any terms of the visa that you are on, you will not get into any trouble while applying for a green card just because you applied for a visa extension.
Late Filing of US Tourist Visa Extension
If you are late filing for an extension, and your authorized stay has already expired, you must prove that:
The delay was due to extraordinary circumstances beyond your control
The length of the stay was reasonable
You have not done anything else to violate your non-immigrant status (visitors cannot work in the US.)
You are still a non-immigrant. That means you or someone on your behalf has not filed an immigrant visa petition.
You are not in formal proceedings to remove (deport) you from the United States.
We are sorry that this post was not useful for you!
Let us improve this post!
Tell us how we can improve this post?