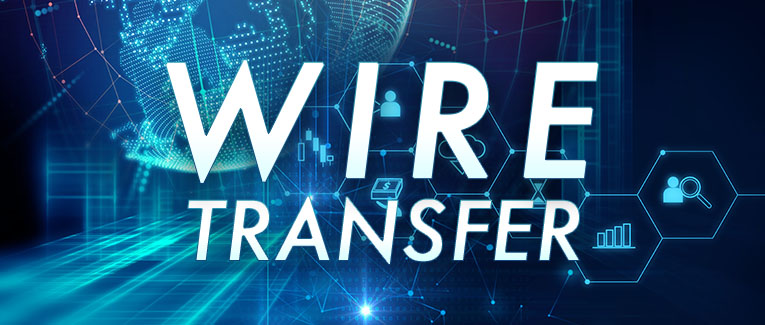 A wire transfer is an ideal way to send money quickly; it's quick and reliable. There is an extremely low risk of a false transfer – deposit into another account by error.
It is an offline mode of transfer for the user. You do not need to have access to the internet or an electronic bank account. You do need a bank account (or an account with a financial service provider such as Western Union, the oldest in the business).
Wire transfers are available in almost every country and support over 40 currencies, including the Indian rupee.
What Is the Wire Transfer Process?
It all began with the telegram. The telegram was a method to send short messages before SMS, WhatsApp, and the internet. Of course, the telegram was replaced by electronic commutation many years ago.
You could use it for remittances to a country and from one country to another. The underlying system is called SWIFT, an acronym for Society for Worldwide Interbank Financial Telecommunication. SWIFT services 11,000 branches in 200 countries.
Other competing systems include Fedwire.
It is not a person-to-person or account-to-account transfer. Instead, the remittance is made from one bank to another.
If you are in the USA and want to send money to parents in India, all you have to do is visit your local bank branch that allows wire transfer.
You need to fill a deposit slip that includes the recipient's name and bank account details. The sender bank would charge a fee for the transfer. This varies widely from bank to bank and is about $25 in the USA for domestic transfer.
Your bank would instruct the recipient bank to credit the amount to the required account.
What you have to realize is that no transfer really happens. The amount is later settled between the banks with other accounts.
The deposit slip may be filled up online if the bank has sufficient infrastructure.
Common Currencies
These are the principal currencies that are used every day:
United States Dollar
Canadian Dollar
Australian Dollar
Japanese Yen
Great Britain Pound
Danish Krone
Euro
Chinese Yuan
Saudi Riyal
Of course, the remittance is converted to local currency by the recipient bank. Under some circumstances depending on the law of the land, the amount can be retained in foreign currency.
Time Taken
International transfers can take up to four days. If you are transferring between accounts at the same bank, e.g., ICICI bank in New York and Chennai, it would be processed on the same day. Various electronic funds transfer systems such as PayPal and Venmo have begun to compete with traditional wire transfers due to low cost. Though these are internationally acclaimed services, they are better for the smaller transfers of a few hundred dollars. If you want to send money for medical treatment or advance on a house, a wire transfer remains the most accepted way with a proper paper trail to satisfy tax authorities.
We are sorry that this post was not useful for you!
Let us improve this post!
Tell us how we can improve this post?