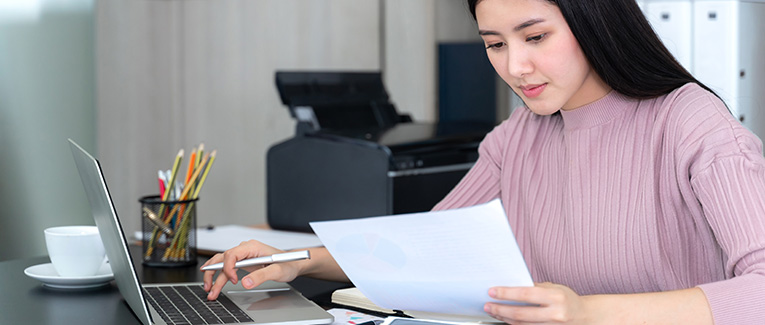 When you apply for a U.S. visa, it may sometimes be denied under INA Section 221(g), which means that either essential information is missing from an application (additional information is required), or that an application has been placed on administrative hold. The consular officer will give you a letter that will specify the exact situation and the next steps for you to follow.
Even though the rules for 221(g) are supposed to be the same everywhere, various U.S. Consulates issue 221(g) refusal letters in different colors depending upon the type of case.

Administrative Processing
Visa applications for some people may require further administrative processing. If that is the case, you will be informed of the same by the consular officer at the time of the interview. Processing times for such cases may vary based on the specifics of the case.
Visa Application Status Online
There can be many reasons for administrative processing, but most of them generally fall into the following categories:
Background check
If you are of a certain religion with a name matching to an entry in an alert list, or if you work in an industry in the Technology Alert List (TAL) where the consular officer requests a Visa Mantis Security Advisory Opinion, your U.S. visa application may be placed under administrative processing. TAL primarily applies to people working in biotech, pharmaceutical, or certain engineering industries. You may need to go through additional background checks for your employment or family history.


Employment check
Your visa application may be placed under administrative processing if you don't work directly for an employer on an in-house project, but rather for a consulting company that will place you at the client site. They would like to make sure that the employer maintains control over the employee's tasks/activities and that an employer-employee relationship would exist. They may also want to make sure that the information submitted about the clients and/or projects is correct.


PIMS
PIMS stands for Petitioner Information Management Service. This is applicable in petition-based visa types such as an H visa. When such visa petitions are approved, USCIS at KSC (Kentucky Service Center) would add the data into PIMS. If your data is not yet available in PIMS, the consular officer will put your application on hold until the information gets updated.


Passport or Photo
In order to issue a U.S. visa, there must be at least one blank page in the passport. If there is no such page left, the consular officer may issue 221(g) to instruct you to get a new passport. Sometimes, the photo submitted does not meet all the requirements.
Processing Time
There are no standard processing times, as they may vary based on the specifics of your case and their workload. You should not inquire about your case status with them for at least 60 days.
Visa Application Status Online
If your case is still pending after 60 days, you can contact the consulate where you were interviewed.
You can also try calling the call center, but they will most likely not be able to provide any more information than what you can already see online. If you try to email the consulate, the Department of State in Washington, D.C., or a Senator of your state (if you are working in the U.S.), the same thing may happen—if you even get a response at all.
There is no way to expedite the processing. There is no concept of premium processing, unfortunately.
In any case, if your application is pending even for a long time, it is still pending. It is not rejected until it is really rejected and you are notified about it.

Revocation and Reevaluation
After doing the administrative processing or review of additional submitted documents, your visa may be refused for a variety of reasons. E.g., they may be concerned about your background, or they may discover that your petition was approved based on fraud, misrepresentation, or other reasons against the law. If your U.S. visa application is rejected after administrative processing, the Consulate will send the petition back to USCIS for reconsideration along with their comments. I-797 will be sent to the USCIS. The rest of the original documents will be returned to you.
Once USCIS receives the petition, they will send a notice of receipt to the petitioner.
USCIS may take two to three months to review the petition, and once they do that, they will either issue NOIR (Notice of Intent to Revoke) or NOID (Notice of Intent to Deny). The petitioner will need to respond to NOIR/NOID within a specified duration of maybe 30 to 60 days.
Based on the response from the petitioner, USCIS will finally reinstate the petition or issue a denial notice. If the petition is reinstated, the USCIS will send the documents to the Consulate that will, in turn, contact you to appear at the Consulate. The consular officer may either approve your visa or issue another 221(g) and start the process all over again.
This process can easily take several months, even several years. If that drags on for a very long time, most companies will look for alternate employees, and the employees will start looking for other jobs.
Future Applications
When you apply for a U.S. visa in the future and fill out Form DS-160, as you are completing ESTA to travel under a Visa Waiver Program, there is a question "Have you ever been refused a U.S. Visa?"
You must answer "YES" to that question, as Section 221(g) is technically a refusal.
Even if you got a 221(g) refusal for something as simple as your photo not meeting the requirements, or your name not yet appearing in PIMS, you should be prepared to explain the circumstances of the 221(g) refusal at the time of your visa interview.

We are sorry that this post was not useful for you!
Let us improve this post!
Tell us how we can improve this post?