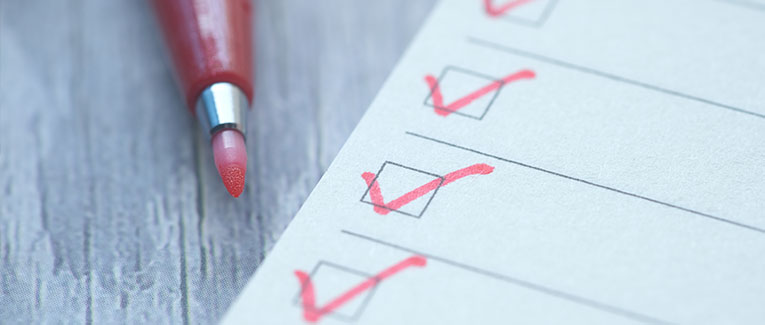 Common instructions for all the forms
Put all pages into the correct order and staple them together.

Make sure that each page is filled out completely.

Make sure that the form is signed.

Complete all required forms on your computer using CAPITAL letters only and print them out.

Attach a separate sheet of paper (or more sheets if necessary).

Write your name, U.S. Social Security number, and the words "Form I-864" (or appropriate form number) on the top right corner of the sheet.

Write the number and subject of each question for which you are providing additional information.

Make sure to write the case number in the upper right-hand corner of every page, including Form I-864.

Before you send the documents, make two sets of photocopies. Send one set of photocopies to the beneficiary.

Form I-864 by Petitioning Sponsor, Joint Sponsor, or Substitute Sponsor
Barcoded cover sheet that you received from the National Visa Center (NVC).

Your own cover letter that lists the exact documents you have enclosed in the package so they are easier to locate for the reviewer.

A Form I-864

Make sure the form is signed. The petitioner signs for family immigrant cases. The relative signs for employment-based cases. The form does NOT have to be notarized. The sponsor must sign the form, even if a joint sponsor also submits an I-864 to meet the income requirement. However, when signing the form, under the penalty of perjury, the sponsor certifies that all the information and documents provided are true and correct.

If more than one intending immigrant is listed on the same affidavit, photocopies of the original affidavit of support may be submitted for additional persons listed. Copies of supporting documentation are not required for them.

Sample Form I-864

Evidence of income

If you use assets to qualify, evidence of assets.

Proof of your active military status, if applicable. Only applicable to the petitioning sponsor.

Proof of your legal status, if you are a joint sponsor, substitute sponsor, or the relative of an employment-based immigrant requiring an affidavit of support, . This would be either your U.S. citizenship status, U.S. national status, or lawful permanent resident status. This is not required for the petitioning sponsor, as he/she would have already submitted it earlier along with petition I-130, I-129F, I-600, or I-600A.

In case of joint sponsors, make sure that the person submitting the form meets the definition of a joint sponsor and NOT the definition of a household member.

If you are using the income of household members to qualify:

A separate Form I-864A for each person whose income will be used. However, an intending immigrant whose income is being used needs to complete a Form I-864A only if his/her spouse and/or children are immigrating with him/her. File a separate Form I-864A for each household member using assets other than for the intending immigrant.

Both the petitioning sponsor and the household member must complete their respective sections and sign.

Proof of joint residence:
Proof of their residency in your household for the last 6 months and relationship to you if they are not intending immigrants or are not listed as dependents on your federal income tax return for the most recent tax year.

Proof of residency in your household can be documents such as a copy of the rental agreement showing the household member's name or copies of items that show the same address as the sponsor such as a driver's license, copies of school records, copies of utility bills, or personal correspondence.

There are various documents that can prove family relationship. If they don't make the family relationships clear, other official documents such as court or school records can confirm the relationships.

Evidence of income

If the intending immigrant's income is used, proof that his/her income will continue from the same source.

If you use assets to qualify, evidence of assets.

A list of the benefits programs and dates of receipts if the household joint sponsors or their dependents have used financial need-based public benefits in the last 3 years.

Form I-864 EZ
Proof of your active military status, if applicable.
We are sorry that this post was not useful for you!
Let us improve this post!
Tell us how we can improve this post?