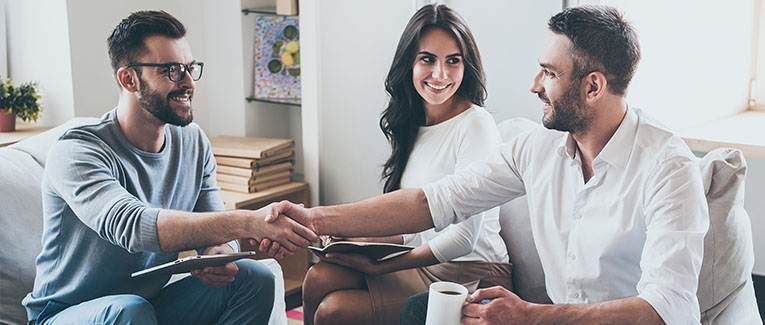 If the petitioning sponsor does not meet the income requirements, a joint sponsor, who can meet the requirements, may submit a Form I-864 to sponsor all or some of the family members of the intending immigrant. The original sponsor still needs to fill out a Form I-864.
A joint sponsor is someone who is willing to accept legal responsibility for supporting your family member(s) with you.
A joint sponsor must be a person and may not be a corporation, organization, or another entity.
If a petitioner or sponsor meets the minimum income requirements, there cannot be a joint sponsor, unless the consular officer or the Department of Homeland Security (DHS) immigration officer specifically requires it.
Just like the sponsor, the joint sponsor must be:
A citizen or national of the United States or an alien lawfully admitted to the United States for permanent residence;
At least 18 years of age; and
Domiciled in the United States or its territories and possessions.
However, the joint sponsor does not have to be related to the petitioning sponsor or the intending immigrant.
If the first joint sponsor completes a Form I-864 only for a few of the family members of the intending immigrant, a second qualifying joint sponsor can sponsor the remaining family members. There can be a maximum of two joint sponsors. Each joint sponsor is responsible only for the intending immigrant(s) listed on their Form I-864.
Each joint sponsor must individually meet the income requirements, according to the federal poverty guidelines, for his/her household size, without combining resources with the petitioning sponsor or a second joint sponsor.
Any dependents applying for an immigrant visa or adjustment of status more than six months after immigration of the intending immigrant(s) must be sponsored by the petitioning sponsor, but can be sponsored by an original joint sponsor or a different joint sponsor.
Even if one or more joint sponsors submit their own I-864, the petitioning sponsor remains legally accountable for the financial support of the sponsored alien(s) along with the joint sponsor(s).
A joint sponsor must use the Form I-864. A Form I-864 EZ cannot be used.
We are sorry that this post was not useful for you!
Let us improve this post!
Tell us how we can improve this post?