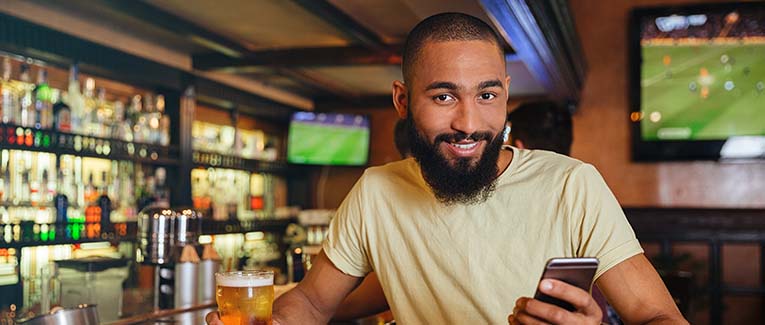 Solo traveling allows you to do whatever you want. However, one concern hovers: nightlife for solo travelers — is it safe; is it enjoyable?
Most travelers and revelers consider partying and engaging in nightlife activities to be a group activity. Solo nightlife experiences can be equally enriching and even more adventurous than regular clubbing with friends, especially in foreign locations.
We have a few tips for you if you're a rookie solo traveler and still figuring out the best way to make the most of your solo trip.
1. Nightlife for solo travelers: Safety first
How can I enjoy nightlife alone? Fair question. Before anything, know the golden rule of navigating nightlife for solo travelers — safety first. One of the first concerns that may cross your mind when planning your solo expedition into a new city's nightlife scene is safety. How do you stay safe at night in a city where you don't know any people or locations?
Here are some nightlife tips and tricks for solo travelers' safety
Book a Cab
Pre-book your transport from your hotel to the venue and back instead of waiting for cabs on the street at night or opting for public transport.
Pro tip: The hotel concierge is usually your best bet for getting information about the right services and fares. Dig into their local knowledge bank.
Avoid Dark Alleys
If you're new to an area, avoid pubs and bars with no security cameras or guards, especially if they're in shady byways or dingy alleys.
Research Ahead of Time
Do your research about the city's nightlife, and choose your best options instead of freewheeling it. You could get lost and end up spending the night trying to find your way back to your hotel instead of grooving inside a club.
Keep Phone Numbers Handy
Load up your phone with the contact numbers of local officials and emergency services, including police, hospital, and fire safety services. Also, save your hotel's address in your itinerary in case of emergencies.
Drink Responsibly
Yes, you are here to have fun, but you also have to be responsible while drinking. Avoid mixing drinks, or drinking on an empty stomach. Always get your drink from the bar, and don't leave it lying around unattended. You are on your own, and it's essential to keep your bearings. Remember, most travel insurance policies have alcohol exclusions, so you may not be covered for incidents that occur while you're under the influence.
Keep Friends and Family Advised
Notify friends, family, or other acquaintances about your plans or whereabouts. Tell a trusted contact that you will text or call them once you're safely back at the hotel. This way, if they do not hear from you, they will know to contact the club or authorities if necessary.
Try to Fit In
The goal is to avoid standing out in a way that attracts the attention of unsavory characters. When traveling alone, dressing according to local traditions, and learning the local language and customs can help you avoid conflict and unnecessary attention.
2. Learn the Laws Before You Explore The Nightlife Scene
For sexual assault or robbery cases, each country, and even certain localities have separate guidelines for tourists.
Learn about local regulations and your rights as a visitor, and the legal resources open to you in an emergency. These include liquor and weapon laws, prescription medication laws, photography and videography laws, driving laws, sexual harassment and assault laws, and laws against robbery and incidents of mugging or theft.
Sites like Lexis Web, a search engine dedicated to all things legal, allow users to surf through its vast collection of data regarding laws, statutes, case files, and other aspects of legality. In addition, you can use geography as one filter to study the local laws of your destination using the app. It's aimed at UK users.
3. Couch-Surf the City And Find Safe Nightlife Options
Do some digging on the internet, and get insight from locals regarding the most happening party spots. The world of nightlife for solo travelers is riskier than what appears. Some good apps and websites to try out to help you find the best party spots, pubs, clubs, and bars include Couchsurfing's Hangouts feature, Show Around, Ask a Stranger, and Spotted by Locals.
Communities and groups on social media sites like Facebook can also offer good recommendations from locals on a city's nightlife options.
Pro Tip: Avoid Yelp. Go for reviews by more genuine bar-hoppers and locals instead of community-based review sites that may rate a dive bar badly not based on its chilled beer or jukebox playlist, but on whether it had fancy toiletries. Personalized reviews work better since they tell you precisely what you need to know.
4. Think Outside the Bar
Bars and pubs are fun, but it might pay off to think outside the box when planning solo nights out.
Explore local flavors. Nightlife is very much a part of a place's culture. In Vietnam, for instance, night markets are a way to enjoy nocturnal solo outings. In addition, many cities offer services like pub crawling, which is basically like an organized tour, but only for bars.
Pick fun activities. Are you bored with bars? Try looking for boat parties, experimental or indie theatre events, late-night movie shows or film festivals, live music gigs, or nighttime birding tours. Moving party buses with DJ music also function in several cities and can provide an excellent way to hit multiple locations while pub crawling.
5. Befriend the Bartender
The bartender is better than any review site for seeking the right recommendations for nighttime escapades. The bartender is not only the server of your drinks but also a veritable treasury of information about the local night scene. From the best place that sells Belgian beer to the best LGBTQ-friendly pubs in town, bartenders usually know it all. Most bartenders are more than obliged to point out-of-towners in the right direction when they see you having a hard time making a choice.
6. Restrict Your Nightlife Explorations to a Festival
This takes slightly more planning, but one of the best times to visit a new place solo is during a festival or local cultural event. Think of the carnivals of Rio de Janeiro, La Tomatina Festival in Spain, or Oktoberfest in Germany. Timing your solo visit to a country or city in a way that coincides with local events and festivals is a great way to make friends and enjoy the nightlife without the pressure of having to choose what you want to do. The festival itself is the plan.
7. Book a Tour
While booking a tour may sound counterintuitive when planning to enjoy nightlife while traveling solo, a group tour can be just the thing you need to help you relax and enjoy solo nightlife activity, especially for extroverts. Group tours do not have to last the entirety of your trip. Some group tours are customized to certain activities. Japan has some of the best night tour groups, such as the Tokyo Bar Hopping Night Tour in Shinjuku, The Hidden Pub Tour in Kichijoji, and the Shibuya Bar hopping tour that gives participants an entry into the world of exotic food and drinks of Japan.
8. Experience Nightlife For Solo Travellers After You're Insured
Solo travel can be a liberating, eye-opening experience, but it's not without its downsides. When you're by yourself, you'll mostly be dependent on yourself.
Nightlife for solo travelers is a world of risks. If something were to happen, such as an injury, travel delay, or lost passport or baggage, you won't have a friend or loved one there to rely on. Fortunately, travel insurance can assist you in many of these situations. If can provide financial protection and compensation for any travel situation you encounter that's covered by your policy. We recommend you visit Insubuy to view, compare, and purchase a travel insurance plan before your solo trip. A small investment in insurance is just the cover of protection necessary for nightlife for solo travelers.
We are sorry that this post was not useful for you!
Let us improve this post!
Tell us how we can improve this post?