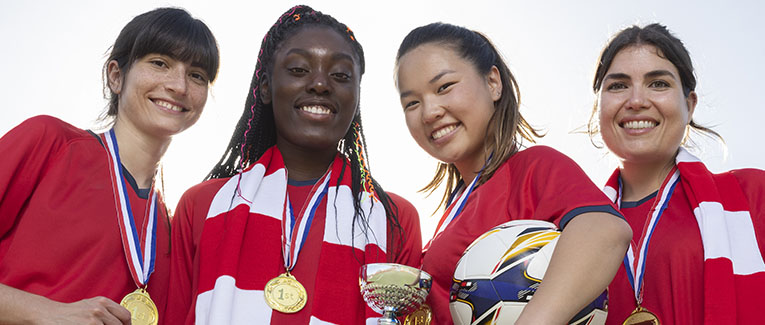 The P1 visa is applicable to aliens entering the United States to perform at a specific athletic competition as an athlete, individually, or as part of a group or team, at an internationally recognized level of performance.
Support personnel of P1 visa holders can also get a P1 visa.
An athletic team must be internationally recognized in the sport for it to petition for a foreign athlete. An individual coming to the U.S. to compete in individual events and not as a team must show that he/she is internationally recognized based on his/her own reputation and achievements. The P1 visa athlete must be coming to the U.S. to perform services that require an internationally recognized athlete.
USCIS has defined "international recognition" as "having a high level of achievement in a field evidenced by a degree of skill and recognition above that ordinarily encountered, to the extent that such achievement is renowned, leading, or well-known in more than one country".
The P1 visa can also be granted to a member of an internationally recognized foreign team. Each member of the team is given a P1 visa based on the international reputation and recognition of the team. A P1 visa holder that was granted a P1 visa based on team membership can't perform services separate and apart from his/her athletic team.
P1 visa holders can perform for payment or prize money. P1 visa holders can also engage in part-time study. P1 visa holders can work for multiple employers. However, each employer must file a separate petition.
A P1 visa holder can come to the U.S. to participate in activities such as an athletic competition, athletic season, tournament, tour, exhibit, project, entertainment event, or engagement. Such activities can include short vacations, promotional appearances for the petitioning employer relating to the competition, event or performance, and stopovers that are incidental and/or related to the activity.
Athletes that don't yet hold the level of accomplishment required for a P1 visa may consider the alternative of the H-2B visa. Amateur athletes participating in amateur events can enter the U.S. on a B2 visa.
The petition for an individual athlete may be valid for a period of up to 5 years. A petition for an athletic team is valid for the duration needed to complete the competition, but up to a maximum of 1 year.
Documents for Petition
You need to submit the following P1 visa specific documents, in addition to the general set of documents required for all P visa applicants.
A tendered contract with a major U.S. sports league or team, or tendered contract in an individual sport commensurate with international recognition in that sport;


At least two of the following types of evidence:

Participation to a significant extent in a prior season with a major U.S. sports league
Please note that a 'major US sports league' really means MAJOR leagues. Applications will be rejected for athletes who are going to play in the "minor" leagues.


Participation on a national team at international levels


Participation to a significant extent in a prior season for a U.S. college or university in an intercollegiate competition


A written statement from a member of the sports media or other recognized expert outlining how the athlete or team is internationally recognized


Evidence that the athlete or team is highly ranked, if the sport uses an international ranking system


Evidence that the athlete or team has received a significant honor or award in the sport for performance.

We are sorry that this post was not useful for you!
Let us improve this post!
Tell us how we can improve this post?