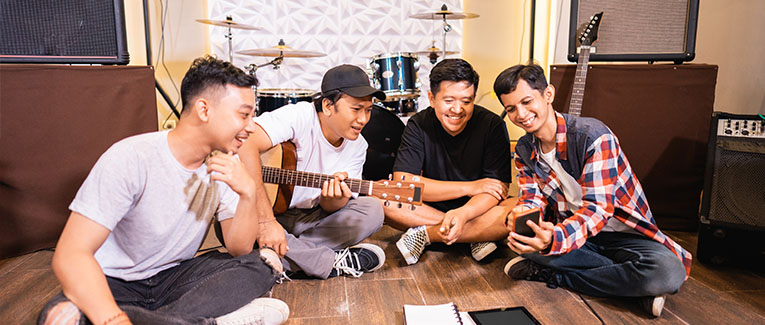 The P1 visa is applicable to aliens entering the United States to perform as a member of a foreign-based entertainment group that has been recognized internationally as outstanding in the discipline for a sustained and substantial duration of time. USCIS may waive this requirement for entertainment groups that are "recognized nationally" as being outstanding in their discipline for a sustained and substantial period of time.
Such person also must have had a sustained and substantial relationship with the group, ordinarily for at least 1 year and/or provide functions integral to the group's performance. This requirement may be waived in certain circumstances such as
alien circus personnel:
individuals coming to the U.S. to work in or perform with a foreign national circus, who constitute an integral and essential part of the performance of such circus or circus group,
the circus must have been nationally recognized as outstanding for a sustained and substantial period of time


certain nationally known entertainment groups:
a nationally recognized group that is outstanding in its discipline for a sustained and substantial period of time in consideration for special circumstances, such as the group may find it difficult to demonstrate recognition in more than one country due to such factors as limited access to news media or consequences of geography


in exigent circumstances:
for a worker who replaces an essential member of a P-1 entertainment group who cannot perform due to an illness or unanticipated circumstances or for a worker who augments the group by performing a critical role

The group must have been together for at least 1 year, and at least three-fourths of the members must have been in the group for at least a year.
In most circumstances, individual entertainers cannot obtain a P-1 visa. Also, individual entertainers may not perform separate and apart from their group under this P-1 visa classification.
An entertainment group consists of two or more persons who function as a unit. If a solo artist normally performs with the same musicians or singers, the act may still be considered an entertainment group.
Support personnel of P1 visa holders can also get a P1 visa.
P1 visa holders can perform for payment or prize money. P1 visa holders can also engage in part-time study. P1 visa holders can work for multiple employers. However, each employer must file a separate petition.
Petition for an entertainment group is valid for the duration needed to complete the competition, but up to a maximum of 1 year.
Documents for Petition
You need to submit the following P1 visa specific documents, in addition to the general set of documents required for all P visa applicants.
Evidence that the group has been established and performing regularly for at least 1 year


A statement listing each member of the group and the exact dates for which each member has been employed on a regular basis by the group


Evidence that the group is internationally recognized as outstanding in a discipline for a sustained and substantial period of time as demonstrated by evidence of the group's receipt of, or nomination for, significant international awards or prizes for outstanding achievement in the field, or evidence of at least 3 of the following:



The group has performed and will continue to perform as a starring or leading entertainment group in productions or events with a distinguished reputation, evidenced by reviews, advertisement, press releases, contracts, or endorsements


The group has achieved international recognition and acclaim for outstanding achievement in its field as evidenced by reviews in major newspapers, trade journals, magazines or other published material


The group has and will continue to perform services as a leading or starring group for organizations and establishments with a distinguished reputation, evidenced by articles in newspapers, trade journals, publications, or testimonials


The group has a record of major commercial or critically acclaimed success, as evidenced by indicators such as ratings, box office receipts, record, cassette or video sales, and other achievements as reported in trade journals, major newspapers or other publications


Persons in the group have gained significant recognition for achievements from critics, organizations, government agencies or other recognized experts in the field in which the alien is engaged, with the testimonials clearly indicating the author's authority, expertise and knowledge of the aliens' achievements


The group commands a high salary or other substantial remuneration for services comparable to others similarly situated in the field, as evidenced by contracts or other reliable evidence
We are sorry that this post was not useful for you!
Let us improve this post!
Tell us how we can improve this post?