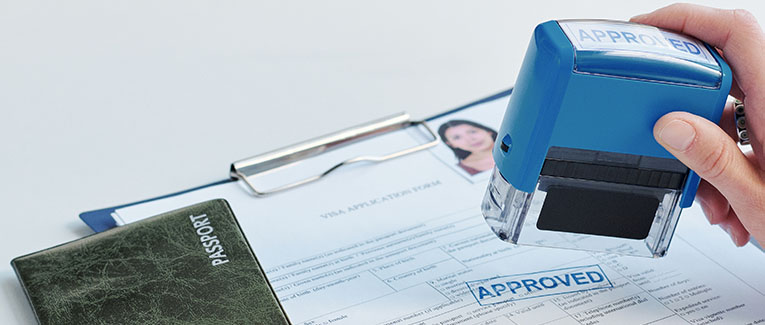 You need to take the following documents to the U.S. consulate for the P visa:
Mandatory documents
Supporting documents
Photocopies of the first page, last page, and remarks pages of your current Passport.


Primary Applicant

Original Form I-797, Notice of Action, and one copy


Original Form I-129, Petition for a Nonimmigrant Worker, and one copy


Evidence in the form of newspaper articles and photographs of earlier performances outside of the home country.


Original letter from a U.S. Event Organizer, stating the details of the replacement cases, if any.



Spouse/Dependent Children

Original Form I-797, Notice of Action, of the principal applicant and one copy.


Photocopy of the Principal Applicant's valid visa, if applying separately.


Original marriage certificate for the spouse along with the entire wedding photo album.
Make sure that the groom and the bride are easily identified in the photographs. It is important to have specific photographs showing important parts of the marriage ceremony. E.g., for a Hindu marriage, putting sindoor in bride's "maang", putting "mangalsutra" around bride's neck, rounds around the fire etc.


Original birth certificate for each child.


Wedding invitation card.


All the pages of the principal applicant's passport (if applying separately from the principal applicant). If a copy of the passport is submitted, it should be a GOOD copy and the photo must be clearly identifiable.

Traveling to the U.S.
If the P visa is granted, the P visa worker may travel to the U.S. and may be admitted to the U.S. by an immigration officer at a U.S. port of entry. The P visa worker may be admitted to the U.S. for the validity period of the petition.
A P visa holder can enter the U.S. up to 10 days before the validity period and stay for 10 additional days beyond the validity period. However, the P visa worker can engage in employment only during the validity period.
We are sorry that this post was not useful for you!
Let us improve this post!
Tell us how we can improve this post?