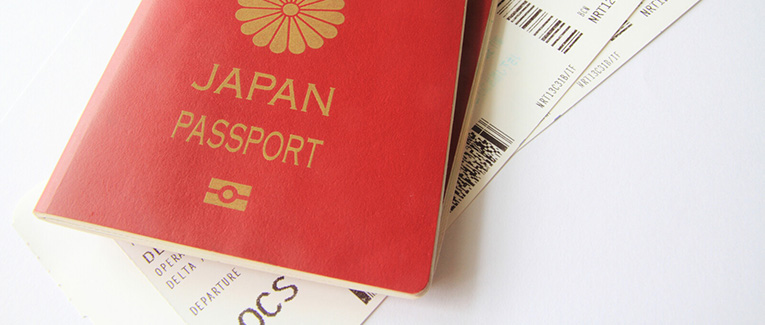 Those who wish to travel under the Visa Waiver Program (VWP) must have an appropriate passport that meets specific requirements. These requirements vary based on when it was issued, renewed, or extended.
The Patriot Act legislated that everyone traveling under the Visa Waiver Program must have a machine readable passport.
If you have any further questions about your passport, you should contact the passport issuing agency of your country.
All the countries in the Visa Waiver Program offer the e-Passport.
If anyone has a passport that is not compliant, it will not be confiscated. However, if the passport is made by fraudulent means, it may be confiscated.
If any traveler attempts to enter the United States without a compliant passport, he/she may be denied admission and may be detained pending removal. If you are denied entry under the VWP due to a noncompliant passport, you can still attempt to enter the United States in the future provided you have a compliant passport at that time.

e-Passport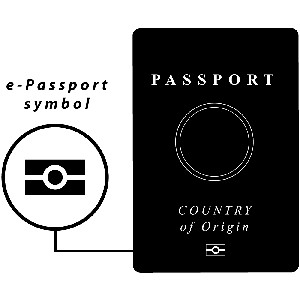 In order to travel to the US on Visa Waiver Program, your passport must be an e-Passport. Otherwise, you can not travel using the Visa Waiver Program. You must first obtain a visa.
These are also called "smart passports".
An e-Passport has an integrated computer chip that holds essentially the same information printed on the passport's biographic data page, such as name, digital photograph of the holder, date of birth, and other biographical information.
The e-Passport incorporates data related to an individual's identity and includes facial recognition data. The contours of individuals' faces are digitally mapped and stored on the chip so that a comparison of facial data for the bearer of the passport and the facial data of the person to whom the passport was issued can be made.
The e-Passport has an international symbol at the bottom on the front cover of the passport, as shown above.
The e-Passport must comply with international technical standards established by the International Civil Aviation Organization (ICAO).

For visitors, travel, student and other international travel medical insurance.
Visit insubuy.com or call 1 (866) INSUBUY or +1 (972) 985-4400

Family Travel
Machine-readable passports, passports with digital photographs, and e-Passports have biographic data for only one traveler.
Therefore, if any children are added on the parents' passports, they are not eligible to travel under the Visa Waiver Program.
Each traveler (even infants) must obtain his or her own passport as per the requirements mentioned above.

Emergency Passport Requirements
VWP countries' emergency or temporary passports must be electronic passports, including those who are just transiting the U.S. using the VWP program. U.S. Customs and Border Protection may exercise discretion at the ports of entry for cases in which VWP applicants are traveling for medical or other emergency reasons.

Passport Validity
Generally, you should have a valid passport issued by a VWP participant country that is valid for six months beyond the intended visit. However, the US has signed agreements with many countries to waive this requirement. Those countries are called six-month club countries. Citizens of those countries only need to have a passport valid for their intended period of stay. If your passport is not valid for 90 days, you will be admitted into the US until your passport expiration date.

Other Requirements
You must not have reported your passport as lost or stolen.
For visitors, travel, student and other international travel medical insurance.
Visit insubuy.com or call 1 (866) INSUBUY or +1 (972) 985-4400

We are sorry that this post was not useful for you!
Let us improve this post!
Tell us how we can improve this post?