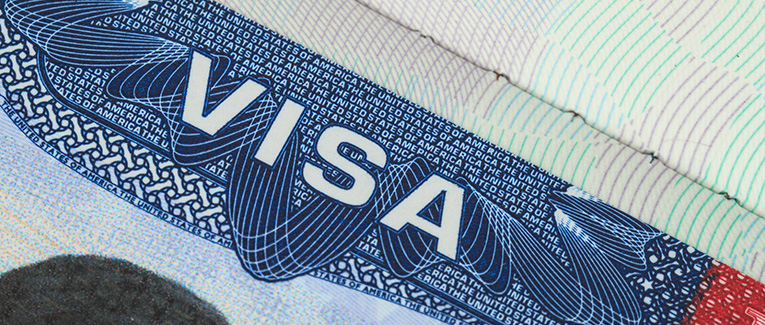 Under the US Visa Waiver Program, citizens of the following countries do not require a visa to enter the US as a tourist or business traveler if the person has not violated the terms of any past nonimmigrant visa (overstaying, etc.), would like to visit the US for 90 days or less for business or tourism, and has a passport that meets the applicable requirements:

| | | |
| --- | --- | --- |
| Andorra | Hungary | Norway |
| Australia | Iceland | Poland |
| Austria | Ireland | Portugal |
| Belgium | Italy | San Marino |
| Brunei | Japan | Singapore |
| Chile | Latvia | Slovakia |
| Czech Republic | Liechtenstein | Slovenia |
| Denmark | Lithuania | South Korea |
| Estonia | Luxembourg | Spain |
| Finland | Malta | Sweden |
| France | Monaco | Switzerland |
| Germany | Netherlands | Taiwan |
| Greece | New Zealand | United Kingdom |
Note: The citizens of Curacao, Bonaire, St. Eustatius, Saba and St Maarten (the former Netherlands Antilles) are not eligible to travel to the US under the Visa Waiver Program if they are traveling with passports from these countries.
The Visa Waiver Program (VWP) eliminates unnecessary barriers to travel to the US, promotes the tourism industry, and allows the Department of State to concentrate and focus on high-risk areas.
In return, the above-listed countries must permit US citizen to travel to their countries for a similar length of time without a visa or tourism or business purpose.
The Immigration Reform and Control Act of 1986 incorporated the pilot program of the Visa Waiver Program into the Immigration and Nationality Act. The Visa Waiver Permanent Program Act made the pilot program permanent on October 30, 2000. Section 217 of the INA provides the legal authority for the VWP.
Of course, those who qualify under the Visa Waiver Program can still apply for a regular visa if they wish to do so.
Canada, Mexico, and Bermuda do not participate in the Visa Waiver Program. There are other rules that govern the visa-free travel of some citizens of those countries.

Eligibility Requirements for Visa Waiver Program – VWP

In order for any traveler to enter the United States under the Visa Waiver Program, all the requirements listed below must be met:
Must be a citizen of a country that participates in the Visa Waiver Program (VWP). Permanent residents of those country do not qualify under VWP.
Must be visiting the United States for 90 days or less for tourism or business.

Visitors for Business
Types of activities permitted as a business visitor:

Participation in commercial business transactions that do not involve gainful employment in the US, e.g., negotiating contracts or consulting with business associates.
You cannot receive a salary or wages from a US source.
Participation in scientific, educational, professional or business conventions, conferences, or seminars.
Independent research activities.
Appearance as a witness in a court trial.
Attend short-term training where you don't get paid from any source in the US. However, you can still get paid for expenses incidental to your stay.
More details about a business visa
Visitors for Pleasure
While this is not a complete listing, here are the general types of activities permitted:

Tourism or vacation (holiday).
Visiting friends and relatives
Visits for rest.
Visits for medical treatment.
Participating in conventions, conferences, or convocation of fraternal or social organizations.
Amateurs participating in sports, musical, and other events or contests not receiving money or other remuneration in return.
Enrollment in a short recreational course of study (not for credit toward a degree). E.g., a two-day cooking class while on vacation.
More details about a visitor visa
Duration of 90 days includes time spent in Canada, Mexico, and adjacent islands.
Persons transiting through the United States are eligible to use the Visa Waiver Program as long as they meet all other eligibility requirements.
Meets all proper passport requirements.
Details
Have received approval for travel under the VWP via the ESTA (Electronic System for Travel Authorization) prior to travel to the US.
No criminal record.
You must not have been arrested, even if the arrest did not result in a criminal conviction.
Traveler has complied with the terms and conditions of previous admissions into the United States under the Visa Waiver Program.
You must not have been previously deported from the US and must not have previously overstayed on the Visa Waiver Program. Those with minor traffic offenses, which did not result in an arrest and/or conviction for the offense, are eligible.
Is not ineligible for a US visa.
Visa Ineligible Classes
If entering by air or sea, have a round-trip transportation ticket issued on a carrier that has signed an agreement with the US government to participate in the VWP, and arrive in the United States onboard such a carrier. Signatory carriers are those that have signed an agreement to guarantee transportation out of the United States if you are found inadmissible or deportable.
Has a round-trip ticket to a foreign destination other than a territory bordering the US or adjacent islands.

This requirement does not apply if:

You are resident of Canada, Mexico, or adjacent islands.
This requirement is waived by the Attorney General under regulations, or
You are a visitor for business who arrives aboard a private aircraft that maintains a valid agreement guaranteeing to transport you out of the US if you are found to be inadmissible or deportable.

If you have an electronic ticket, you must carry a copy of the itinerary.

If arriving by land, the traveler must demonstrate sufficient funds to support himself/herself in the US and the intent to stay 90 days or less in the US.
Have not been refused a US visa.
Does not pose a threat to the welfare, healthy, safety, or security of the US.
Have not failed to comply with the conditions of any previous admission under the Visa Waiver Program.
Waive any right to review, appeal, or challenge a CBP Officer's decision as to your admissibility, other than on the basis of an application for asylum or an application for withholding of removal under the Convention Against Torture and Other Cruel, Inhuman, or Degrading Treatment or Punishment.

You must reaffirm this through the submission of biometric identifiers (including fingerprints and photographs) during processing upon arrival in the US.

Establish to the satisfaction of the inspecting United States Customs and Border Protection officer that you are entitled to be admitted under the Visa Waiver Program and that you are not inadmissible under the Immigration and Nationality Act.
As per the Visa Waiver Program Improvement and Terrorist Travel Prevention Act of 2015, the following category of people are not eligible to travel to the US under the Visa Waiver Program (VWP):

Citizens of VWP countries who have traveled to or been present in Iran, Iraq, Libya, Somalia, Sudan, Syria, or Yemen on or after March 1, 2011.

These restrictions do not apply to VWP travelers whose presence in the above mentioned countries was to perform military service in the armed forces of a program country or to carry out official duties as a full-time employee of the government of a program country. However, they should bring appropriate documentation when traveling to the US.

Citizens of VWP countries who are also citizens of Iran, Iraq, Sudan, or Syria.

The Department of Homeland Security may waive the travel-related VWP restrictions on a case-by-case basis for law enforcement or national security of the US.

You must not have a communicable disease. Please note that HIV is counted under communicable disease for this purpose.
Country Specific Requirements:

United Kingdom Passports: Only United Kingdom passports notated with "British Citizens" and/or "with unrestricted right of abode in the United Kingdom" (England, Scotland, Wales, Northern Ireland, the Channel Islands, and the Isle of Man) are eligible for VWP admission. Holders of passports indicating that the bearer is a British Subject, British Dependent Territories Citizen, British Overseas Citizen, or British National (Overseas) do not qualify for VWP travel.
Citizens and nationals of Slovenia must use only the red cover Slovenian passport.
If you make a short trip to Canada, Mexico, or adjacent islands during your visit to the US in the Visa Waiver Program, you can be admitted into the US for the remainder of the original 90 days entry period. You will NOT get another 90 days entry.
If you are entering on federal government business or as members of the media, you cannot enter under the Visa Waiver Program. Members of the media should obtain a media visa. If you are planning to work or study in the US, you must apply for the appropriate visa and can not use VWP. If you wish to change your status from tourism to student while in the US, you can not enter using VWP. You can enter using VWP if you are coming to USA for later employment, or for permanent residence in the US.
If you are not sure whether your activities fall under the allowed purposes under the Visa Waiver Program, you should check with the nearest US Embassy or Consulate before attempting to travel under the Visa Waiver Program.
If you don't meet the eligibility requirements of the visa waiver program, you should apply for the appropriate US visa.

Adjacent Islands
Wherever there is mention of adjacent islands, it means: Anguilla, Antigua, Aruba, Bahamas, Barbados, Barbuda, Bermuda, Bonaire, British Virgin Islands, Cayman Islands, Cuba*, Curacao, Dominica, Dominican Republic, Grenada, Guadeloupe, Haiti, Jamaica, Marie-Galante, Martinique, Miquelon, Montserrat, Saba, Saint-Barthelemy, Saint Christopher, Saint Eustatius, Saint Kitts-Nevis, Saint Lucia, Saint Maarten, Saint Martin, Saint Pierre, Saint Vincent, Grenadines, Trinidad, Tobago, Turks and Caicos Islands, and other British, French and Netherlands territory or possessions bordering in the Caribbean Sea.
* Cuba is not always treated as an Adjacent Island nation for the purposes of entry into the US. It is excluded when the specific reference so states.

Carrier Liability
Transportation carriers (airlines, ships, cruises, etc.) transporting anyone under the Visa Waiver Program who is found to be ineligible to enter the United States can be fined thousands of dollars per violation. Of course, travelers who know that they are ineligible to travel under the Visa Waiver Program (even if they are ESTA approved) should not attempt to travel to the United States simply hoping to be granted entry.

Private Aircraft
The following private aircrafts are eligible to apply to participate in the VWP:
Operators of aircraft conducting operations under part 135 of title 14, Code of Federal Regulations


Operators of non-commercial aircraft that are owned or operated by a domestic corporation conducting operations under part 91 of title 14, Code of Federal Regulation.


Please contact the CBP for instructions on how to apply for VWP signatory status, which will make the carrier eligible to carry VWP travelers to the US.

Found Inadmissible
If the traveler applying to enter the US. under the Visa Waiver Program is found to be inadmissible, the traveler will be returned to the country from which the traveler holds a round-trip ticket, aboard the carrier that carried the traveler to the US.
We are sorry that this post was not useful for you!
Let us improve this post!
Tell us how we can improve this post?