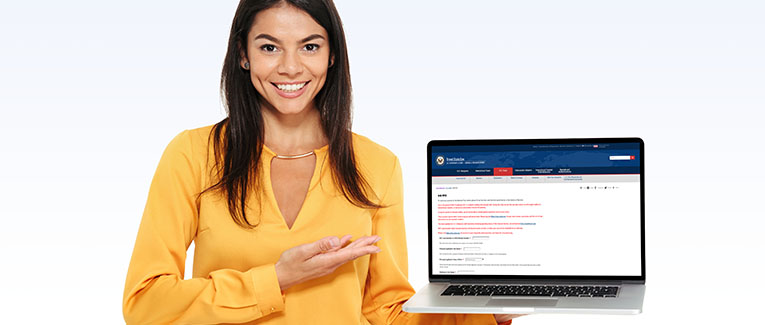 When an immigrant petition is filed for a relative, once the USCIS approves it, it is forwarded to the NVC (National Visa Center). There it will be held, sometimes for many years, until your priority date becomes current, at which point it is forwarded to the appropriate U.S. Consulate or Embassy.
When it is near the time for you to get an immigrant visa, NVC will communicate with you to collect the necessary documents and go through other immigrant visa processes.
As the petition is held at NVC for such a long time, it is possible that the beneficiary's (the one who will get the greencard) or petitioner's (the one who sponsored the greencard) address might change during the interim. Therefore, it is very important to keep the address and other contact information up to date with the NVC.
Most Preferred
The most preferred and efficient way to inform NVC of the address change is complete the Public Inquiry Form and provide the necessary information.

For visitors, travel, student and other international travel medical insurance.
Visit insubuy.com or call +1 (866) INSUBUY or +1 (972) 985-4400
Alternate Methods
Alternate methods to inform them would be:
Email:

[email protected]

Phone: (603) 334-0700
Working hours are Monday through Friday from 8:30 AM until 12:00 AM (midnight), Eastern Time (ET).
Postal Mail
National Visa Center
Attn: WC
31 Rochester Avenue, Suite 200
Portsmouth, NH 03801-2915
Necessary Information
Irrespective of the method used, you will need to provide the following information:
NVC Case Number or USCIS Receipt Number
Principal applicant's full name
Principal applicant's date of birth
Petitioner's full name
Identification of whether you are the Petitioner, Principal Applicant, Attorney on Record, or someone else
Your email address
Provide the information that you would like them to update such as mailing address, email address, or phone number.
If you need to communicate with NVC to update information regarding multiple cases, you should file one request per form / inquiry.
We are sorry that this post was not useful for you!
Let us improve this post!
Tell us how we can improve this post?