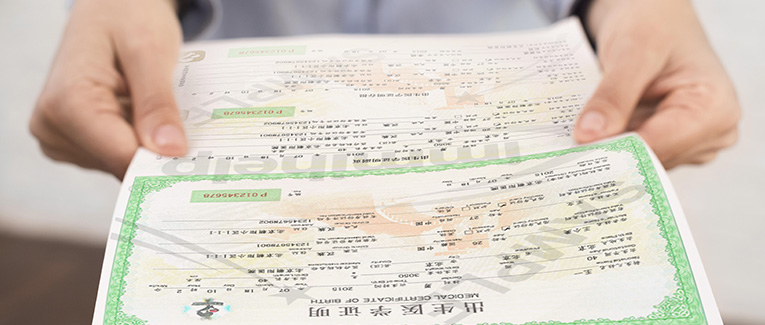 Please obtain the original documents or certified copies from an appropriate authority (the issuing entity) for yourself and each family member who will accompany you to the United States. You will have to scan and upload them to the NVC portal in advance and carry the original documents or certified copies to the consulate at the time of your interview. All documents that pertain to your petition are required, even if they were previously submitted to the USCIS with your petition.
Civil documents must bear an original signature, stamp, and seal of the issuing office or registrar. Copies certified by attorneys, Justice of the Peace, Notary Public, etc., are not acceptable.
For any document not in English or in the official language of the country from which you are applying, a notarized translation is required in addition to the original. For a country like India where there are many languages, if you have documents in Gujarati, Hindi, Marathi, etc. at the U.S. consulate in Mumbai, you don't need a translation. Similarly, documents in Hindi, Punjabi, etc. don't need to be translated for interview at the U.S. Embassy in New Delhi.
Only one original or certified copy of each document must be submitted with the visa application. You are advised, however, to obtain the necessary documents in duplicate, as this will enable you to provide identical copies in the event the first set is lost or damaged.
Birth Certificates

Each applicant must submit an original and a clear photocopy of his/her birth certificate.

The birth certificate must be presented for all unmarried children under age 21 even if they do not wish to immigrate at this time. If children are deceased, so state, giving year of death. If any adopted children will apply later, you must submit a certified copy of the adoption decree or deed. Photocopies are acceptable provided the original is available for inspection by the consular officer.


Deportation Documentation
Applicants who have previously been deported or removed at government expense from the United States must use Form I-212, Permission to Reapply after Deportation, and follow the instructions included on that form.


Marriage Certificate

Any applicant who has ever been married must provide an original and a clear photocopy of the marriage certificate(s) for all marriages of the petitioner and of the visa applicant.

If husband and wife are applying together for an immigrant visa, only one original marriage certificate is required among both of them.


Prior Marriage Termination Documentation


Petitioner Documents
If you are applying for an IR5 visa as a parent of a U.S. citizen, or for an F4 visa as the brother or sister of a U.S. citizen:
If you are applying for an IR1, CR1, or F2A visa as the spouse of a U.S. citizen or Lawful Permanent Resident and your spouse was previously married:
You must obtain evidence of the termination of

every

prior marriage your petitioning spouse has had. This evidence must be an original or certified copy of one of the following documents:

Final

legal divorce decree, death certificate, or annulment papers.


Photocopy of Valid Passport Biographic Data Page
Each applicant must submit a photocopy of the biographic data page of the valid passport. Biographic data page shows the applicant's name, date and place of birth.

Applicant should NOT send the actual passport to NVC.


Custody Documentation
The adoptive parent and/or petitioner must provide:

A certified copy of the adoption decree;


The legal custody decree; if custody occurred before the adoption;


A statement showing dates and places where the child resided with the parents; and


If the child was adopted while aged 16 or 17 years, evidence that the child was adopted together with, or subsequent to the adoption of, a natural sibling under age 16 by the same adoptive parent(s).



Photographs

Two identical photographs for each applicant. To be carried to the interview.

Do not include photos in glassine or other types of envelopes.


Dept. of State – Reciprocity Guide by Country
We are sorry that this post was not useful for you!
Let us improve this post!
Tell us how we can improve this post?