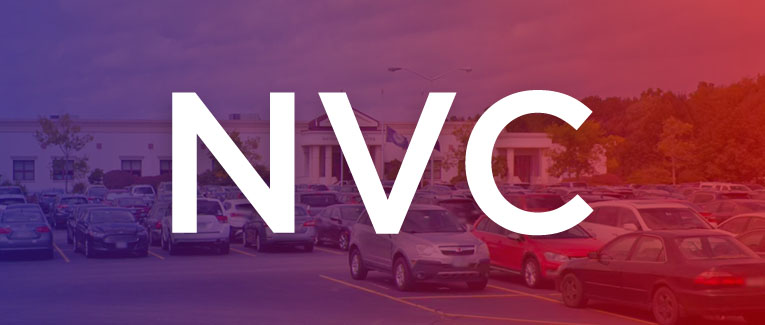 National Visa Center (NVC) processes all approved immigrant visa petitions after they are received from the United States Citizenship and Immigration Services (USCIS) in the Department of Homeland Security (DHS) and retains them until the cases are ready for adjudication by a consular officer abroad.
In addition to the immigrant visa cases, the NVC also processes K-1 (fiance/e) and K-3 (nonimmigrant spouse of a U.S. citizen) cases for consular interviews once the petitions are approved by the USCIS.


NVC Contact Information
Phone
An automated recorded message system (24 hours a day, seven days a week): 603-334-0700.
Live assistance from 7:30 AM to 12:00 AM (ET), Monday through Friday. The best time to call is between 8 AM and 10 AM or between 9 PM and midnight.
Status of case information and access to an operator can only be provided by entering your NVC case number or CIS receipt number on a touch-tone telephone. NVC only has information on petitions it has received. If the automated service does not recognize the USCIS file or receipt numbers you entered, most likely NVC has not yet received your petition.
EmailCase inquiries can also be made via email at [email protected]
Email is NVC's most preferred method of communication regarding specific questions about a case.
Follow these directions to ensure a prompt response:
Write the relevant NVC Case Number (or USCIS receipt number if the NVC case number is not yet available) in the subject line of the email.
Provide the complete name and date of birth of both the petitioner and the beneficiary.
If you are an attorney, include the name of the law firm requesting the information.
Your full name if you are neither the petitioner nor the beneficiary.
If the petition is employment-based (I-140), include the company/organizational name.
Do not ask for information about multiple cases in the same email. Send a separate email for each case.
Fax
603-334-0791

Mail
Specific questions about a case should be sent to:
National Visa Center
Attn: WC
32 Rochester Avenue, Suite 200
Portsmouth, NH 03801-2915
Forms, documents, and photographs should be sent to:
National Visa Center
Attn: CMR
31 Rochester Ave, Suite 100
Portsmouth, NH 03801-2914

NOT in Person
Please note that NVC is not open to the public. Unfortunately, some people have traveled long distances to inquire about their case in person, only to discover that NVC is not able to meet with them.
Communicating with NVC – Changed Circumstances
Petitions may remain at NVC for several months or many years before the priority date becomes current for a given case. NVC cannot guarantee how long it may be before you are scheduled for an appointment for a visa interview.
Please communicate with NVC if the circumstances of your application have changed.
For example:
Change of address

Sample letter (Make sure to replace USCIS address with NVC address in that sample).


Change of marital status


Death of petitioner


Birth or adoption of additional children, or


NVC has requested additional information


Addition or removal of the attorney

If you would like to remove an attorney from the case, simply inform NVC.

If you would like to add an attorney to the case, please submit a signed Form G-28 (Notice of Entry of Appearance as Attorney or Representative) to the NVC.


Withdrawal of case

In order to withdraw the case, either the applicant or the petitioner or the applicant's attorney must send a signed written statement stating that the petition should be withdrawn and explain why you would like to withdraw it.

If any attorney or accredited representative submits the request, Form G-28 (Notice of Entry of Appearance as Attorney or Representative) must accompany the request.


Family emergency and expedition

Irrespective of the type of emergency, NVC is not able to expedite the immigrant visa petition until the priority date is current.

Once the priority date is current, the NVC can expedite its procedure in case of life or death medical emergencies. In such a case, you must submit medical documentation declaring a life or death medical emergency to the NVC, in the form of a letter or statement from a physician or medical facility and include medical contact details such as an address, telephone, and e-mail. This documentation may be in the form of a scanned attachment to an e-mail expedite request.
We are sorry that this post was not useful for you!
Let us improve this post!
Tell us how we can improve this post?