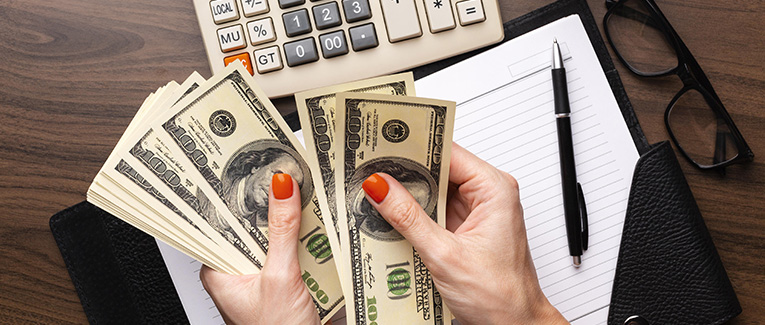 During the immigrant visa process, the NVC will send the Affidavit of Support (AOS) fee bill to the petitioner and the Immigrant Visa (IV) Processing fee bill to the agent of choice.
If the applicant plans to file an adjustment of status in the U.S., do not send any payment to NVC, but contact NVC and let them know of your desire to do so. Any payment sent to NVC, in this case, will not transfer to USCIS.
You must follow the NVC's instructions carefully. Do not send any payment or documents to NVC unless requested by them, otherwise it will cause a delay in processing.
Save the payment fee receipts.


Affidavit of Support (AOS) Fee
AOS here refers to Affidavit of Support and NOT Adjustment of Status.
The AOS fee bill will be sent to the petitioner or the attorney of record, if applicable. The bill indicates the Invoice Identification Number which is required to pay the bill.
The AOS fee must be paid for all the petitions for which the Affidavit of Support (AOS) is required and for which NVC is processing the AOS. If the AOS is being is submitted to the U.S. embassy or consulate abroad, this fee is not required.
One AOS fee charged per petition. However, if you are a U.S. citizen with petitions for your spouse and/or child(ren) processing at the National Visa Center concurrently, you only need to submit one AOS fee payment. In this case, if you are making payment by cashier's check or money order, please mail all fee bills in one return envelope with one check on top.
If the petitioner wishes, he/she can forward the AOS fee bill to the applicant so that the applicant can pay the bill.
Sample AOS Fee Payment Receipt

Immigrant Visa (IV) Fee
The IV fee will be sent to the applicant or the agent designated by the applicant.
Each applicant (that is the primary applicant and each of the dependents) intending to immigrate to the U.S. must pay the separate IV fee.
Payment Options
There are two options to make the payments to NVC:
All payments must be made in U.S. dollars drawn on a U.S. bank. NVC does not accept fee payments over the phone or by personal checks or credit card payments.
If NVC requested the payment from you, you can not submit it to the U.S. embassy or consulate instead.
We are sorry that this post was not useful for you!
Let us improve this post!
Tell us how we can improve this post?