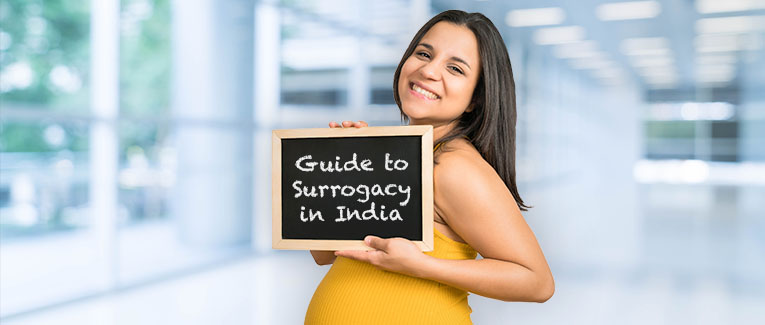 In the past decade, India has witnessed an increasing number of infertile couples choosing surrogacy. While the Surrogacy Bill of 2019 allowed only close relatives of intending couples to be surrogate mothers, a 2020 amendment now extends the right to any willing woman. In short, single women (including divorcees and widows), as well as Persons of Indian Origin, can be surrogates. Read on for further information you'll need before pursuing surrogacy.
Surrogacy in India
Eligibility
Originally, surrogacy was open to only infertile NRI and Indian married couples who couldn't conceive during at least five years of marriage. The 2020 amendment also reduced this waiting period.
Eligibility includes proof of medical conditions that leave surrogacy as the only option. These include conditions like:

By-birth absence of uterus
Fibroids
Non-functional uterus
Uterus removed due to cancer
Any other chronic condition that rules out a normal pregnancy

Required documents for intending parents:

A certificate by a district medical board for proven infertility
Insurance coverage for the surrogate mother for 36 months
An eligibility certificate that ensures that the intending parents are between ages 23–50 (for females) and 26–55 (for males). This needs to be given by an appropriate authority and is applicable for Indian citizens, PIOs, NRIs, and foreigners who have married an Indian citizen.
The couple needs to be married for at least five years and either have no surviving biological or adopted children, or have a physically or mentally challenged child. This includes children who suffer from fatal illnesses that have no cure.
Noteworthy Facets of the Surrogacy Bill
The Surrogacy Bill 2019 strived to bring Indian surrogacy laws up to par with those of developed countries such as Canada and the UK.
It restricts surrogacy services to altruistic surrogacy, banning commercial use. The 2020 bill has continued this ban.
Sex selection is prohibited for surrogacy.
Surrogate mothers can now withdraw the consent for surrogacy prior to embryo implantation.
Foreign nationals are prohibited from using the service in India.
Women are restricted from acting as a surrogate mother multiple times, and from giving gametes for the procedure.
Where to Opt for Surrogacy?
If you are confused while choosing the right city for surrogacy, a viable option is Delhi. It offers a host of advantages to not just local intended parents, but also NRIs who are seeking fertility:
It has one of the top healthcare infrastructures in the country.
It has a lower cost of living as compared to other cosmopolitan areas.
Surrogacy benefits for NRIs are the same as those for local parents.
Bengaluru also has reputed infertility clinics and has been a popular city for NRI couples. The clinics provide treatment only to Indian citizens or NRIs who hold an Indian passport.
Surrogacy in the U.S.
If you are contemplating surrogacy in the U.S., you should know that fertility clinics there are among the best in the world. Statistics say that 85% of all embryo transfers done in U.S. fertility clinics lead to pregnancy with the use of a donor egg. This number is quite high in comparison to most clinics overseas, which have a range of 55–75%.
Another point of note is that the child will get his or her own passport and be eligible for U.S. citizenship by law.
Surrogacy-Friendly States
In the U.S., surrogacy is governed not by federal laws but by state ones. You'd want to consider the surrogacy-friendly states, which either recognize and permit surrogacy or have a history of rulings favoring surrogacy. A surrogacy-friendly state gives you the following benefits:
You can enter into a surrogacy contract that enforces the responsibilities and rights of both parties. These contracts are different in every state, depending on state laws and individual circumstances. Generally, surrogacy contracts cover these elements:

The liability and risks potentially possible in the pregnancy.
Finances, which include base compensation to the surrogate along with additional compensation for bedrest, invasive procedures, etc.
The health of the surrogate and also her responsibilities towards her own and the baby's welfare.
Agreement on issues such as termination, in case it is necessary.

Your parental rights can be established even before the baby's birth.
You get to ensure that your surrogate receives proper compensation and care.
In addition to these, you should note that the U.S. recognizes LGBT marriage, so LGBT couples can legally be parents of the child.
States which are surrogacy-friendly are:
California
Connecticut
Delaware
District of Columbia
Maine
Nevada
New Hampshire
New York
Oregon
Rhode Island
Washington
Cost Comparison
If the budget is a considerable concern for you, we can give you an estimate of surrogacy costs in India as well as the U.S. The cost in India can be anywhere between $15,000–$21,000. Coupled with recent amendments, the cost-effective programs have made India a welcome place for NRIs seeking surrogacy.
While traditional surrogacy in the U.S. costs over $140,000, newly modelled programs provide services at a lower cost. These include everything from IVF to legal contracts and surrogate compensation, and cost between $85,000–$120,000, excluding an egg donor.
As challenging and exhausting as the prospect of surrogacy might seem, with our direction, you can be prepared and make an informed decision.
We are sorry that this post was not useful for you!
Let us improve this post!
Tell us how we can improve this post?