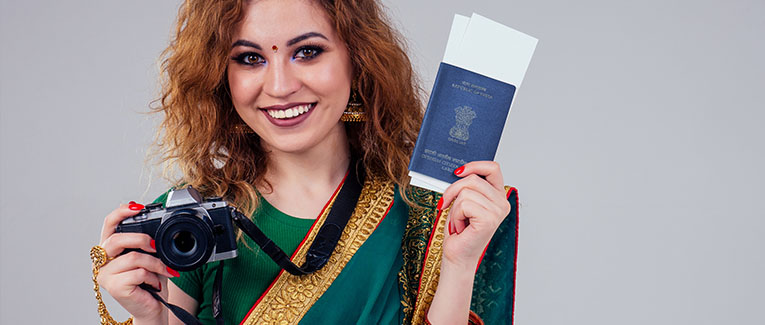 Overview
Don't be puzzled with all the news coverage and excitement over this issue. Please understand that the Constitution of India DOES NOT allow dual citizenship, i.e., simultaneously holding Indian citizenship and citizenship of a foreign country.
The Government of India grants Overseas Citizenship of India (OCI), which most people mistakenly refer to as 'dual citizenship.' Persons of Indian Origin (PIO) of certain categories who migrated from India and acquired citizenship of a foreign country, other than Pakistan and Bangladesh, are eligible to be granted an OCI as long as their home countries allow dual citizenship in some form or the other under their local laws.
If you get an OCI, it is NOT the same as being a regular Indian citizen:
You do not get an Indian passport. There is no such thing as an OCI passport.


You have no voting rights.


You cannot be a candidate for Lok Sabha/Rajya Sabha/Legislative Assembly/Council or a member of the House of the People or of the Council of States.


You cannot hold constitutional posts such as President, Vice President, Judge of Supreme Court/High Court, etc.


You cannot normally hold employment in the Government of India.


Can not acquire agricultural or plantation properties in India. However, such a person can inherit such properties.


In case of travel bans, they may not be treated the same as Indian citizens in repatriation flights to India.

A large number of Indian Diaspora benefits by this scheme for hassle-free travel to their motherland. They bring economic value and benefits to the Indian economy and contribute to the development process.
Cancellation of OCI Registration
If it is found that registration as an OCI was obtained by fraudulent means, false representation or concealment of any material fact, or that the registered OCI has shown dissatisfaction towards the Constitution of India or under any of the provisions of section 7D of the Citizenship Act, the registration of such applicants will not only be cancelled forthwith, but he/she will also be blacklisted for future visits to India.
Traveling on OCI
When you are registered as OCI, a lifelong 'U' visa sticker used to be placed into your passport and you will get an OCI registration booklet. However, starting sometime in 2015, authorities have started putting 'U' visa sticker in the OCI registration booklet itself and not in the passport.
Formerly, OCI cardholders who had been issued a new passport were required to also carry the old passport linked with their OCI card to travel to/from India. As of June, 2021, the Indian Government has relaxed these conditions.
Now, OCI cardholders can travel to and from India carrying only their OCI card and current passport. They are simply asked to visit the OCI Services Website to upload a copy of their current passport and photo. This service is free of charge, and requires no appointment or forms to be filled out.
New Passport
When an OCI cardholder acquires a new passport, there are some situations in which they will be required to get a new OCI card. However, as of June, 2021, the Government of India has relaxed certain OCI card renewal requirements. The current requirements for renewal are as follows:
For minor children, renewal of OCI card is no longer required when a new passport is issued until they reach the age of 20. Renewal of the OCI card is required just once after getting a new passport once the applicant reaches 20 years of age.
For applicants 21 to 50 years of age, renewal of OCI is not required when a new passport is issued so long as the OCI card was initially issued when the applicant was over 20 years of age. If the initial OCI card was issued when the applicant was 20 years of age or younger, they will need to renew it just once.
Renewal of the OCI card is not required every time there is a change of passport.
Once an applicant reaches 50 years of age, reissuance of the OCI card is not required when a new passport is acquired.
OCI cardholders who have received a new passport but do not require OCI card renewal can visit the OCI Services Website to upload their new passport and photo, free of charge with no appointment.
We are sorry that this post was not useful for you!
Let us improve this post!
Tell us how we can improve this post?