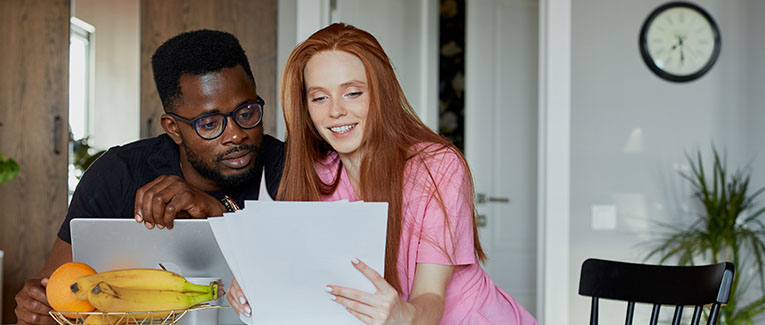 You must prove that your marriage is bona fide and not a sham for the sole intent of getting a green card. Collect and photocopy as many of the following items below as possible. Do not send originals.
Wedding invitations, church certificates, or other reliable documents that show the required relationship.

Joint bank accounts

Joint credit card statements

Joint club memberships

Joint federal and state tax returns

Copies of actual credit cards, health insurance cards, or other "joint" cards that you have together, showing same account number.

Photographs of you and your spouse taken before and during your marriage and wedding photographs, preferably those that include parents and other relatives from both families.

If the camera does not insert the date automatically, write the date the picture was taken and a brief description on the back. if you are photocopying them, write the description underneath.

Do not send wedding or other videos.

Copies of letters and/or emails between you

Phone bills showing your conversations

Auto registration showing joint ownership and/or addresses

Rental agreements, leases, or mortgages showing that you have lived together and/or have leased or bought property in both spouses' names.

Receipts for gifts (such as flowers, jewelry, art, candy etc.) that you have purchased for each other.

Your mutual child's birth certificate or a doctor's report indicating that you are/were pregnant.

Hotel and airline receipts showing trips that you have taken together or to visit each other.

Letters from friends/family to each or both of you, mailed to an address where you were living together

Utility bills in both your names

Evidence that one spouse has made the other a beneficiary on his/her life or health insurance or retirement account

Car, health, or life insurance policy that has both of your names on it.

A car title or other titles to property showing joint ownership

Copies of Christmas cards or other holidays cards addressed to you or both spouses

Other family pictures of you together

For visitors, travel, student and other international travel medical insurance.
Visit insubuy.com or call +1 (866) INSUBUY or +1 (972) 985-4400
We are sorry that this post was not useful for you!
Let us improve this post!
Tell us how we can improve this post?