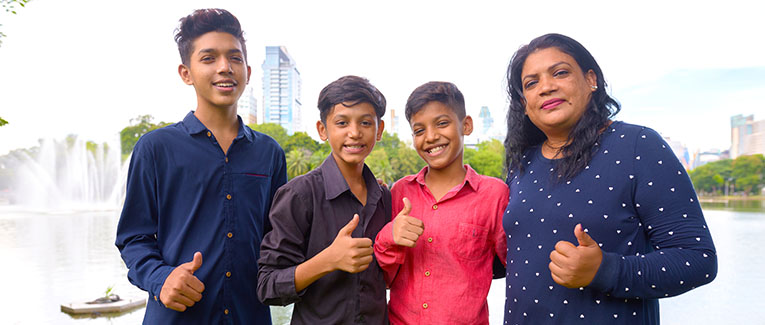 Want to forgo your NRI status in favor of foreign citizenship? Be informed that it will affect your minor children's citizenship status, too.
Foreign citizenship might seem beneficial today, but you should consider the cascading effects on your children before you finalize your decision.
The Immediate Effect on Minor Children
Section 8 of The Citizenship Act, 1955, of the Indian constitution states, "When you cease to be an Indian citizen, all your minor children also cease to be Indian citizens."
The provisions of the constitution also mention that your child can reclaim Indian citizenship when the he or she turns 18 years old. The necessary process should be done within a year of attaining adulthood.
While there seems to be nothing wrong with this, it can have certain unexpected effects.
Suppose you wish to come back to India and live as a foreign citizen. Your child's education fees will be higher than those for the children of Indian citizens. This is because your child will be considered a foreign citizen. Also, your child will not be able to represent India in sports or any other field before turning 18 and reclaiming Indian citizenship.
The Long-Term Effect on Children
When you get foreign citizenship, your child also gets that citizenship. But what if your child wishes otherwise upon attaining the age of 18?
They do have the right to claim their Indian citizenship within a year of turning 18. But the repercussions could be heavy.
If your child renounces U.S. citizenship in favor of Indian or any other citizenship, an expatriation tax would have to be paid.
Expatriation tax is a tax on U.S. citizens' worldwide assets. It is levied on a mark-to-market basis at the time of expatriation.
As a U.S. citizen, your child will also have to pay income tax on global income in the U.S. for a lifetime, irrespective of where they stay.
This can be an unwanted financial burden for your child.
What if only one parent's citizenship changes?
The laws mention the citizenship change of a person and their minor child. But there is no mention of the repercussions if only one parent renounces the Indian citizenship.
Experts suggest you get legal counsel before renouncing your Indian citizenship and obtaining foreign citizenship. The effects on minor children of citizenship changes can vary on a case-to-case basis.
It is best to seek the advice of a legal expert before taking any action.
We are sorry that this post was not useful for you!
Let us improve this post!
Tell us how we can improve this post?