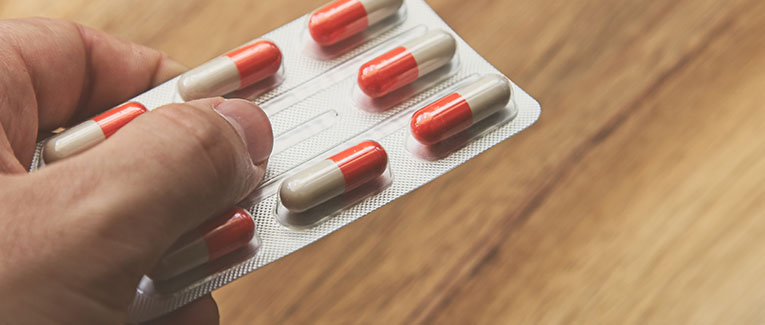 You live in India, and you want to send medication to your loved ones in the U.S. How should you go about it?
You're in the U.S., you're running out of your stock of pills, and your family in India wants to send them to you. What are the steps they must follow?
You referred to an Indian doctor and need him to send his prescribed medicines to you in the U.S. What does he need to keep in mind?
Medicines are one of the few things to which we give unconditional importance. Being stuck without the right medication for your illness is tortuous and risky. The process of sending medicine to the United States is complicated—not the same as your daily FedEx delivery. Read on to learn some important steps that you must follow.
The Food and Drug Administration of the United States (FDA) says that:
"In most cases, it's illegal for people to import drugs into the United States for personal use. That's because drugs available in other countries haven't been evaluated or approved by the FDA for use or sale in the U.S., so we can't ensure that they're safe and effective. FDA generally considers such drugs unapproved."
However, the FDA permits certain drugs that are:
Necessary for your treatment, and
Unavailable in the United States
The burden is on you to prove both of these aforementioned conditions.

The FDA considers a number of factors when they review an application for drug import.
The following conditions must be satisfied:
The drug must be required for treating a serious condition for which there is no effective treatment available in the U.S. Drugs that have pre-existing alternatives in the U.S. are not favored.
There must be no marketing of the drug to U.S. residents. This is to ensure that the import does not serve commercial purposes.
The drug must not pose an unreasonable health risk. Only FDA-approved medication can be imported into the United States. Medicines that have characteristics that are not permitted by the FDA cannot be imported.
A written prescription from your doctor must be present. The prescription must be written in English and should prove that the drugs are in continuation of a medical treatment that began outside the U.S. The prescription must include the doctor's name, address, and phone number.
Your doctor must also provide the name and address of a licensed U.S. physician who will be responsible to supervise your treatment thereon.
The supply must be for less than 90 days. Supply for more than 90 days will not be imported.
For visitors, travel, student and other international travel medical insurance.
Visit insubuy.com or call 1 (866) INSUBUY or +1 (972) 985-4400

Additional list of details about the drug that must be enclosed:
Form of medicine (tablet, capsule, syrup, etc.)
Quantity to be sent
Type of packaging
Dosage strength
Name and address of the drug manufacturer
Type of medical condition being treated
For ayurvedic medicines, a letter from the physician containing the details of the "mixture preparation" is required.
Details About Courier Services
It is not difficult to find good and reliable courier services to serve your purpose. You might even discover a large number of Indian carriers who can get the job done for you. Moreover, a lot of them have decent reviews.
A majority of couriers take less than a week to deliver your package, so the real differences lie in the charges, reliability, care taken, insurance, etc. Although international courier companies have the fastest deliveries, they tend to be a lot more expensive than the Indian ones.
The price also depends on the weight and dimensions of your package. The Indian carriers may take a few extra days, but they definitely cost a lot less than the international carriers. Therefore, the urgency of your situation is an important factor when choosing the service provider.
Sometimes, the drugs sent through mail may get detained for inspection by U.S. Customs and Border Protection (CBP). This process can take up to one month and cause unnecessary delay for you. But not to worry—there is a solution. You can prevent such a situation by following these two simple steps:
Make sure the outside of the package states that a letter to the CBP office is enclosed in the parcel.
Flag your package. This can be done with the help of your courier services. This alerts FDA inspectors about your special circumstances.
The United States is very particular about the FDA's Personal Importation Policy. The slightest sign of non-adherence can prevent the delivery of your medication. However, if you have followed all the steps mentioned above, your medicines should reach you safely.
For visitors, travel, student and other international travel medical insurance.
Visit insubuy.com or call 1 (866) INSUBUY or +1 (972) 985-4400

We are sorry that this post was not useful for you!
Let us improve this post!
Tell us how we can improve this post?