Jurisdiction: Arkansas (AR), Kansas (KS), Louisiana (LA), Oklahoma (OK), Texas (TX), New Mexico (NM), Colorado (CO) and Nebraska (NE)
Address:
Consulate General of India, Houston
Consular Section
4300 Scotland Street
Houston, TX 77007
Phone: (713) 626-2148
Fax: (713) 627-2034
Emergency: (713) 626-2149
Email:[email protected]
Web site:Indian Consulate, Houston
Warning:
Some agents are claiming to have been appointed by the Consulate General of India and are misleading the public by claiming so. With the exception of Cox & Kings Global Services for Passport, OCI, Visa and Renunciation, no other agents have been appointed by the Consulate and that the Consulate deals with members of the public directly.
Consular Camps:
This Consulate routinely organizes the camps where people can avail their passport and visa services.
Miscellenous Service Timings:
Submission of documents: 9:00 AM to 12:30 PM – Monday through Friday (Token will be issued up to noon only.)
Documents delivery: 3:00 PM to 4:00 PM – Monday through Friday
Miscellaneous services application submitted at the Counter are serviced and delivered normally on the same day except in cases where prior references are required.
Consular Holidays:
List of Holidays
Getting There:
The Consulate is located in the uptown/Galleria area of the Houston, close to Loop 610 and Westheimer Street. The Consulate is located in one of the black tall buildings opposite to Double Tree Hotel.
Free 30 minutes parking is available in front of the building.
Map: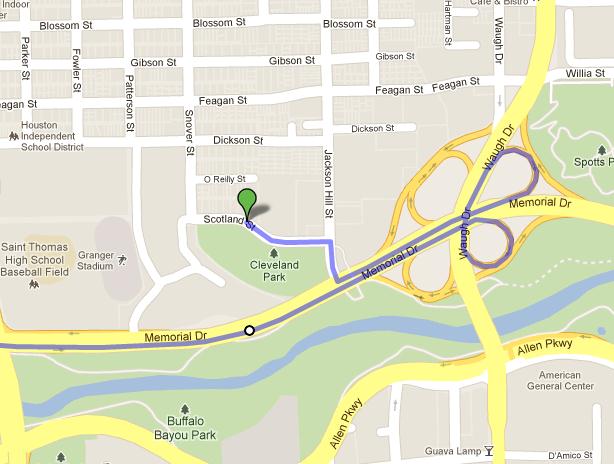 Driving Directions:
When travelling on Memorial Drive towards Downtown:
On Memorial Drive, take a 'U' turn at Waugh Drive. Take a right turn onto Jackson Hill St. and the next left onto Scotland St.
For Consular Services entrance, take a right turn onto Snover Rd, followed by a right turn onto O Reilly St.
We are sorry that this post was not useful for you!
Let us improve this post!
Tell us how we can improve this post?