A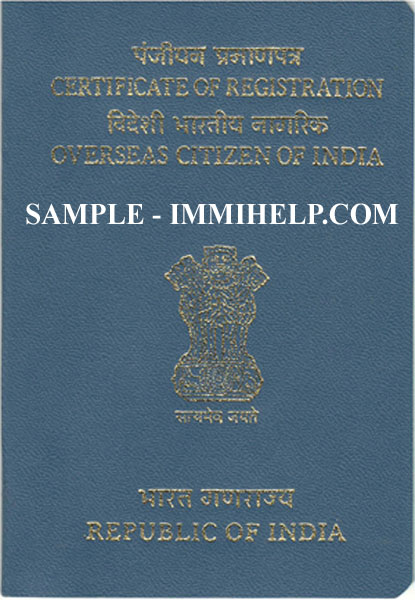 B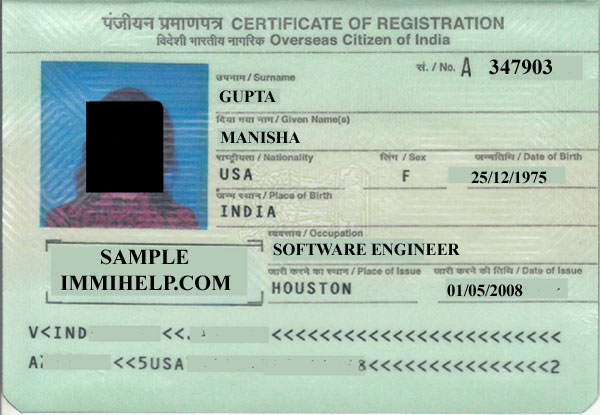 C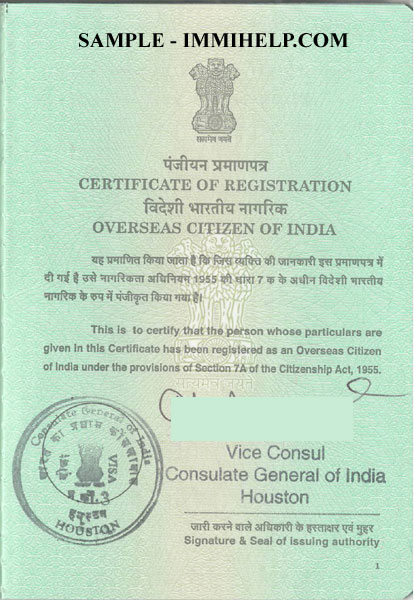 D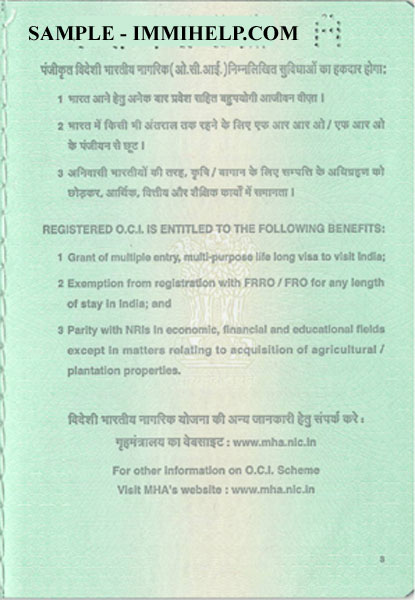 E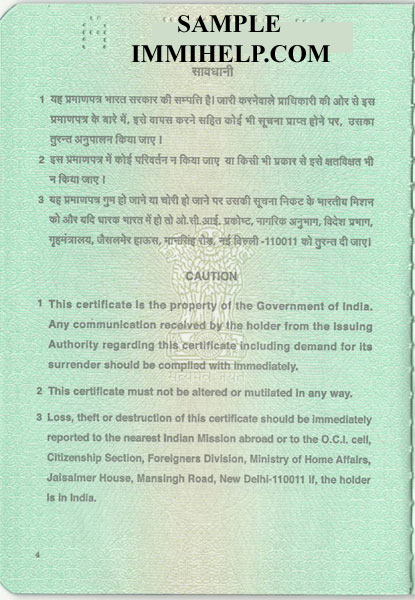 F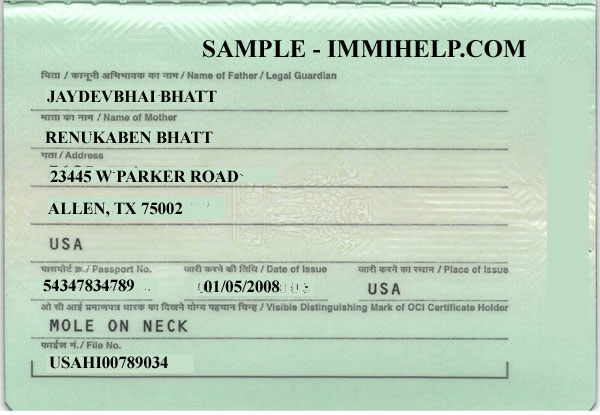 A
CERIFICATE OF REGISTRATION
OVERSEAS CITIZENS OF INDIA
REPUBLIC OF INDIA


B
CERTIFICATE OF REGISTRATION
Overseas Citizen of India


Your Photograph
Surname
Given Name(s)
Nationality, Sex, Date of Birth
Place of Birth
[Your Signature]
Occupation
Place of Issue, Date of Issue


C
CERTIFICATE OF REGISTRATION
OVERSEAS CITIZEN OF INDIA
This is to certify that the person whose particulars are given in this Certificate has been registered as an Overseas Citizen of India under the provisions of Section 7A of the Citizenship Act, 1955.
Signature & Seal of Issuing authority


D
REGISTERED O.C.I. IS ENTITLED TO THE FOLLOWING BENEFITS:
Grant of multiple entry, multi-purpose life long visa to visit India;


Exemption from registration with FRRO/FRO for any Length of stay in India; and


Parity with NRIs in economic, financial and educational fields except in matters relating to acquisition of agricultural/plantation properties
For other Information on O.C.I. Scheme
Visit MHAs website: www.mha.nic.in
E
CAUTION
This certificate is the property of the Government of India. Any communication received by the holder from the Issuing Authority regarding this certificate including demand for Its surrender should be complied with immediately.


This certificate must not be altered or mutilated in any way


Loss, theft or destruction of this certificate should be immediately
reported to the nearest Indian Mission abroad or to the O.C.I. cell,
Citizenship Section, Foreigners Division, Ministry of Home Affairs, Jaisalmer House, Mansingh Road, New Delhi-110011 If, the holder is in India.


F
Name of Father/Legal Guardian
Name of Mother
Address
Passport No., Date of Issue, Place of Issue
Visible Distinguishing Mark of OCI Certificate Holder
File No.
We are sorry that this post was not useful for you!
Let us improve this post!
Tell us how we can improve this post?