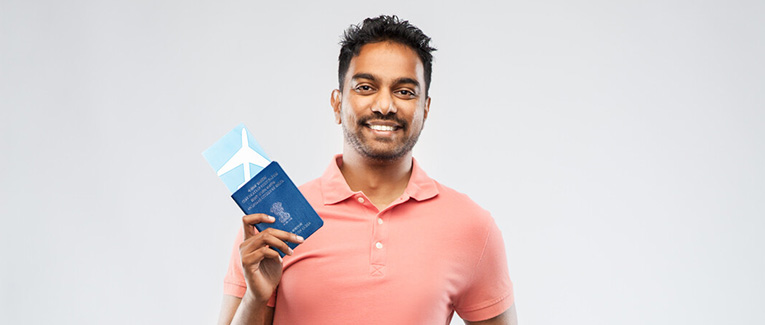 As an OCI, you will get the following benefits:
Multiple entry, multi-purpose life-long visa to visit India;


Exemption from reporting to Police authorities for any length of stay in India; and


Employment:


Employment allowed in all areas except mountaineering, missionary and research work, and other work requiring PAP / RAP. (PAP = Protected Area Permit, RAP = Restricted Area Permit).


Employment allowed in the private sector.


Professional practice (doctor, dentist, nurse, pharmacist, chartered accountant, architect, advocate, etc.) is allowed only as per provision contained in relevant Acts. Currently, MCI and DCI Acts do not allow foreign nationals to practice in India. The other Acts prescribe a reciprocal facility.

OCI holders do not need to get an employment visa and are not required to register with FRRO for seeking employment.

In case the OCI holder came to India to work for a certain employer and later decides to leave the job and/or decides to change the employer, he/she does not have to leave India.



Parity with Indian nationals in the matter of

Tariffs in air fares in domestic sectors


Entry fees for visiting national parks, wildlife sanctuaries, the national monuments, historical sites and museums in India


Matter of inter-country adoption of Indian children


Purchase or sale of immovable properties other than agricultural land


Pursue the following professions – doctors, dentists, nurses and pharmacists, advocates, architects and chartered accountants.



Parity with NRIs in the matter of appearing for all India entrance tests such as NEET, JEET or such other tests to make them eligible for admission only against any Non-Resident Indian seat.


OCI card can be used as ID proof for application of PAN Card and driving license and for opening a bank account if the OCI cardholder lives in India.


Any future benefits extended to OCIs will be notified by the Ministry of Overseas Indian Affairs (MOIA) under section 7B(1) of the Citizenship Act, 1955.
A person registered as an OCI is eligible to apply by the Ministry of Citizenship under section 5(1)(g) of the Citizenship Act, 1955, if they are registered as an OCI for five years and have been residing in India for one of the five years before making the application. However, such a person would have to renounce their foreign citizenship.
Restrictions
The OCI cardholder shall be required to obtain a "special permission or a special permit" from the competent authority or the Foreigners Regional Registration Officer (FRRO) or the Indian Mission
To undertake research
Missionary or Tabligh activities
Mountaineering
Journalistic activities
Visit any place which falls within the Protected or Restricted or prohibited areas
Internship in any foreign diplomatic missions or foreign government organizations in India or employment in any foreign diplomatic missions in India
We are sorry that this post was not useful for you!
Let us improve this post!
Tell us how we can improve this post?