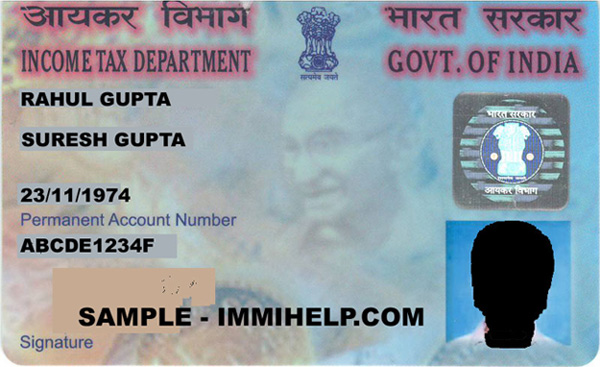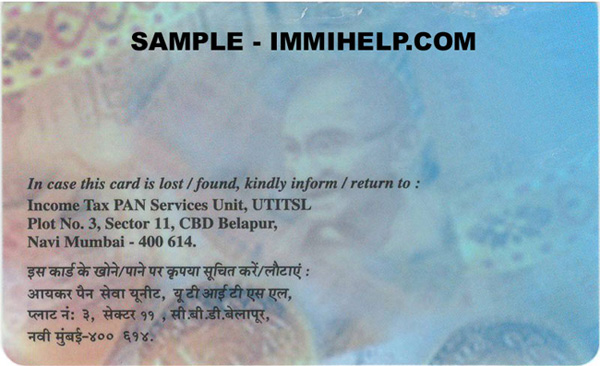 INCOME TAX DEPARTMENT
GOVT. OF INDIA
Cardholder name
Name of cardholders father
– Even if it is a married woman this is still fathers name –


Cardholder Date of Birth

[PHOTO
IDENTIFICATION
OF
CARDHOLDER]

Permanent Account Number


Cardholder Signature


In case this card is lost/found, kindly inform/return to:
Income Tax PAN Services Unit, UTITSL
Plot No.3, Sector 11, CBD Belapur,
Navi Mumbai – 400 614.
We are sorry that this post was not useful for you!
Let us improve this post!
Tell us how we can improve this post?