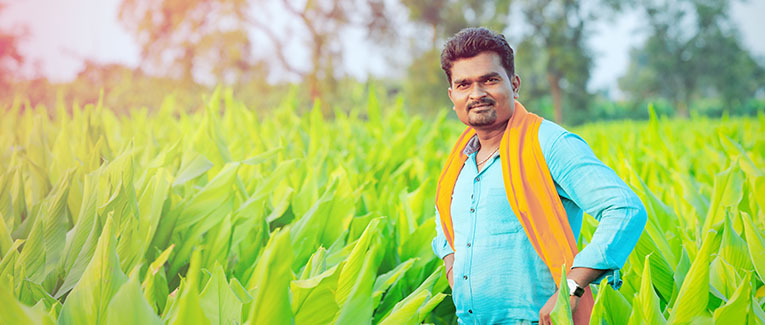 Strange as it might seem, many NRIs wish to return to India as they touch their fifties. The reasons are various and more or less fit in with one or more below.
They are nostalgic about where they grew up and wish to spend more time with extended family.
The weather abroad is unforgiving. The UAE is hot, Europe is cold, and the UK is too wet. Even U.S. weather can be a lifelong foe for Indians who've spent the first 20+ years of their life in their native country.
The cost of living in India is far lower. Not all NRIs are multimillionaires. A million and a half rupees in retirement funds can buy them a better lifestyle here than in Florida or Berlin.
India now has private medical care comparable to that offered abroad.
But where in India should they live? Of course, India is not one homogenous country, but several different cultures.
The first choice for an NRI might be to settle in their home state.
However, such assumptions are slowly being washed away as NRIs look for the best place to settle in India rather than the most familiar place.
Here, we do a walk-around of some of these locations.
Best Places for an NRI to Settle in India
Chandigarh
The first planned city of India is also one of the most beautiful. It is the capital of Haryana and Punjab and one of the premier cities in India. The city is also reasonably close to Delhi (250 kilometers / 155 miles) and Shimla (112 kilometers / 70 miles).

The advantages include the wide roads and lots of trees. There are plentiful open spaces, and the people of Chandigarh are very earthy and rugged.

The large Indian hospital groups are not present, but it is home to the Post Graduate Institute of Medical Education & Research (PGIMER). For high-quality treatment, your options include Fortis at Mohali.
Pune
Pune is often overshadowed by its bigger brother, Mumbai, located 150 kilometers (about 93 miles) away, but it is far more peaceful and quieter. If you have relatives in Mumbai, then Pune is the best place to stay.

The city has, over the past 20 years, become the hottest IT destination and become slightly crowded. But in return, you get access to excellent hospitals. The climate is mild throughout the year, and the major plus point is that Lonavala and Mahabaleshwar (excellent hill stations) are just two hours' drive away.
Bangalore
At one time, it was the retirement home of India. However, since the early 1990s, it has lost that moniker and become a rather chaotic place.

But the big plus is if you are going to set up a business after retirement and put your skills to good use as a consultant, this is the place to be. It is the business hub of modern India, regardless of what Mumbai claims.

For those who want safety and security, there are a vast number of gated communities and condos. With a top-rated airport with flights to every major Indian and foreign destination, you are well connected. If it gets too frantic, you could always escape to Coorg and Ooty.
Kochi
Kerala has one thing the rest of India is by and large lacking: It is clean. Located on the coast of the Arabian Sea, erstwhile Cochin is a rapidly developing Tier-II city.

If you like malls, then Kochi is not perhaps best suited. But if you would like a quiet life, fresh air, elegant old architecture, a quaint lifestyle, and close proximity to the idyllic backwaters of Kerala, then this is the perfect spot.

Since it is not an industrial or IT hub, the real estate is not very expensive (compared to Pune and Bangalore). Also, you are 85 kilometers (about 50 miles) from Thrissur and 200 kilometers (about 125 miles) from Thiruvananthapuram.
Bhubaneswar
The capital of Orissa is no longer the place people used to visit on a trip back from Puri. Since the 1990s, it has quietly progressed, though it is still overshadowed by raucous Kolkata to the north and state-of-the-art Hyderabad to the south.

The advantage is that it is extremely affordable and not crowded. Besides, you have easy access to the beaches of Puri, Chilka Lake, and no less than 10 wildlife sanctuaries.
Kolkata
Raising an eyebrow? Let us explain. There is a Trump Tower in Kolkata. Convinced yet?

More specifically, you should live in New Town, a 30-square-kilometer (about 11.5-square-mile) satellite city sandwiched between the airport and the main city.

It is planned and brand new, making it a miniature Chandigarh but with an international airport just a couple of kilometers away—and top-rated hotels such as Hyatt Regency, ITC Sonar Bangla, and J W Marriott (for their superb restaurants) close by.

With wide roads and excellent infrastructure, New Town is really the place to live in. If you are looking for helpful people, then no one can do it better than Bengali neighbors.

As far as hospitals go, you have Columbia Asia and Apollo in close proximity, followed by Fortis and six more large private hospitals just a few kilometers away.

Kolkata is a place where a crore rupee can still buy you a 1,000-square-foot (about 92-square-meter) condo apartment in a gated community, with a landscaped garden and swimming pool. It is like living at Chandigarh, but for less than half the price and double the amenities.
And…
We could have added several more cities: Ahmedabad, Coimbatore, Nagpur, and even some would suggest Dehradun.
There is no lack of wonderful places to retire in India. You simply have to weigh the pros and cons and decide on a location.
We are sorry that this post was not useful for you!
Let us improve this post!
Tell us how we can improve this post?